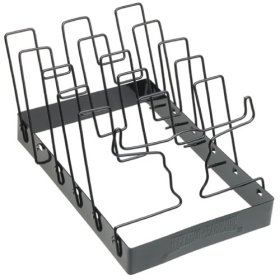 The Buckaroo Barbeque Nonstick Range Rib Rack is just pefect for storing rilled ribs. No-drip drip or messy ribs with the new rib rack with a apacity to hold upto five slabs of ribs.
The best part is that you can remove the wire racks for storing the ribs.
The rib rack is available at the online retail store of Amazon for $15 only.