There is a smart way of doing everything under the sun in the times that we live. Things, which have gotten real facelifts, are really marvels of the world of science and the internet. If you take some time out and think, there is nothing, which does not involve the words 'web', 'entertainment' and 'infotainment.'
It is needless to say that these concepts will not enter the world of kitchens and cooking as well. Enthusiasts who love experimenting with the different options of having a kitchen today are steadily shifting over the most recent development called the multimedia kitchen.
After all, the process of preparing food and trying for other wonderful things should also come with infotainment, which means that multimedia kitchens are soon going to be a rage all over the world. Above all, the only thing, which seems to be serving as a hindrance is the whistle inspiring prices that are attached to them.
Admittedly, some of these kitchen outlets are even tagged under 'price on request.' Nevertheless, it is a bundle of fun to explore and will ensure that you much more than just cooking.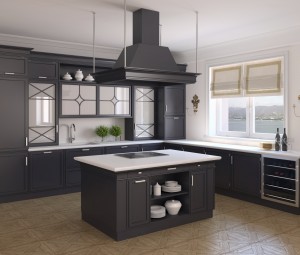 The Concept
As the name suggests, multimedia kitchen means that the kitchen will be equipped with various sorts of entertainment mediums, which again can be custom made according to your choice or simply be the design and the outlay.
This concept especially works for homes, which come with combined kitchen space, living room and sitting room. The best part about this design is that you will be able to decorate all the open system of the combined area according to the media needs of the kitchen and therefore be able to save time on where to set things up and how well to keep some space open and still be equipped with the latest range of advancements.
One of the personal suggestions would be to opt for the SeiMatic, the best multimedia smart kitchen in the market currently. You will be well equipped with internet, media and even preset appliances with a network.
This Microsoft Window Presentation Foundation (WPF) Client Innovation Award winner kitchen is a dream for many enthusiasts and houses some of the best features that anyone can ask for.
Well equipped with a DVD player, iPods, television and internet radio, this kitchen sure gives you a chance to explore and really entertain you while you work. The fun package also includes laptops, audio systems and personal computers.
With this, you can now be informed about everything from the weather report to new dishes and tips on how best to cook them. Furthermore, the display or control unit called the S1-Grid will also enable you to access more personal stuff like photos and other different contents.
Getting in touch has also be formulated with an Air Mouse or a touch screen to your disposal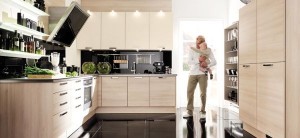 A Different Model
Next up is a kitchen coming from the house of Oikos called the Opera. Very stylish and indeed very smooth to handle, this kitchen includes features like the double screen and the best LED lighting. This type too works best in the open plan for a combined kitchen space.
You can now surf all you want, watch some television, hum along with some great music selection and have some fun. The finishing of this particular outlay has been done with plinth and the kitchen cabinets have been given the classic veneer look.
The company also personally guarantees the absence of substances, which are toxic, and there is a decade guarantee on the finished kitchen. Sleek and user friendly, this is one of the best kitchens doing the rounds as well.
So go ahead and invest in one and you will know!