The kitchen is where most of the water and energy in your home is wasted. Most kitchen appliances guzzle the natural resources, wasting more than what is actually required for your use. Buying appliances which are more effective is not the solution to the problem.
The change needs to begin directly from your kitchen space if you want to protect the environment. Keep the following factors in mind when contemplating an environmentally clean kitchen.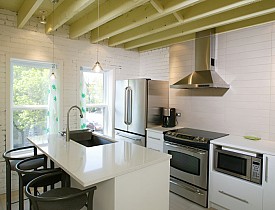 Good Taps save Water
Most taps tend to rush out the valuable water at extreme pressure even when you have no need, thus wasting too much water. A regular tap is prone to letting out almost 18 litres of water per minute. The remedy to the situation is to make sure you are using a tap with a high star rating. These taps are low-flow and limit the flow of water to just 2 litres every minute.
Reduce, Reuse, Recycle
You will be able to come across recycled products rather easily in the market nowadays. Try to make use of these recycled fittings and materials to make your kitchen as eco friendly and unique as possible. Most of the materials can be found in salvage yards and auction houses.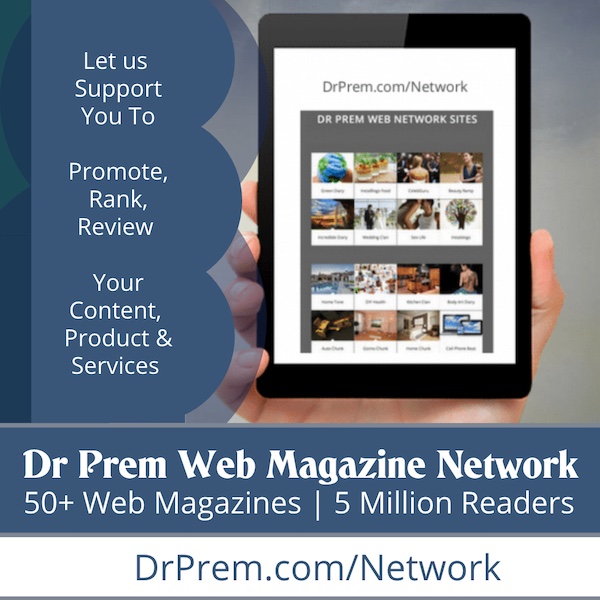 The use natural stones and old growth timber in your kitchen need to go if you are to make your kitchen compatible with the environment. You should always choose timber which is good for the environment such as cork, bamboo, or other varieties of plantation timber. No longer do you have to use marble in your kitchen to make it look good; there are renewable materials which are easily available and easy on the pockets, including Marmoleum.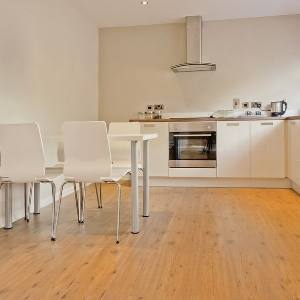 Green Kitchen Décor
Most paints and adhesives tend to emit toxic compounds as soon as they have dried out completely. These emissions are not only bad for the environment, but have an adverse effect on your health too, since they result in different respiratory allergies and problems. You should always pick adhesives and paints that contain little or now volatile organic compounds or VOCs.
Light Up Your Kitchen
In case of lighting for your eco friendly kitchen, you should try to use as much of natural light as possible in your room. Install energy saving lamps and tubes. Your kitchen ought to get enough of natural light to allow you to work during the daytime without having to switch on any tube or bulb.
Insulation Issues
Most homes tend to overlook the importance of proper insulation. If you want a kitchen that is eco friendly, you should make sure that it is well insulated. You need to be able to keep your room warm in winter and cool during the summer. Take care of the fact that you do not use lots of fiberglass for the purpose of insulation.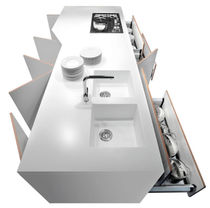 Hot Water Dispenser
A hot water dispenser might appear to be a luxury of sorts but it can prove to be very eco friendly. In case you need to boil lots of water in an electric kettle or on the stove, you should install a hot water dispenser in your sink. These devices make use of tiny, highly insulated water tanks which remain connected to a smaller, secondary faucet. Hot water dispensers tend to use less amount of energy than electric kettles or stoves, but they have to remain on all the time. The only other option which is more effective is to keep on heating water on a regular basis throughout the course of the day. If you want filtered water, you should think about attaching a filter to the hot water dispenser or faucet.
These simple and easy-to-follow steps on kitchen fittings will make sure that you end up with a kitchen that is both eco friendly and functional.