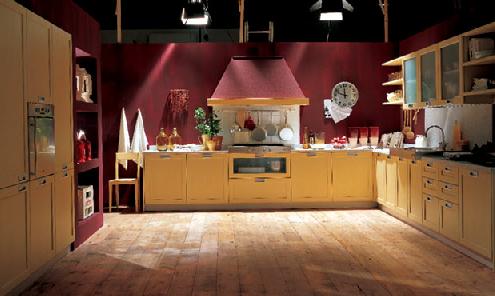 Pedini is a well established Italian kitchen company spreading its wings since 1956. They were the first one to innovate the sexy and contemporary concept of Modular kitchen. With a huge range of styles they offer all the trendy and utility focused kitchen designs.
With a guarantee period of five/six years for different products, they feature a literature, cleaning kit, and substitution of parts in the same color as you were initially provided with. But the chances of the designs to wither away fast are a rare occurrence as they are designed in a very well mannered way.
With the evolution of newer and newer conceptualized designs in the market, today you have a lot to choose from. Here is few other designs available for you from Aurora and HGTV that you will surely like.
Read more: HGTV