The kitchen is one of the most important places in your home. This is the place where meals are cooked for the family and discussions are held with near and dear ones with a hot cup of coffee on the table. Make this place more lovable with innovative ways of decorating the ceiling.
Make use of different materials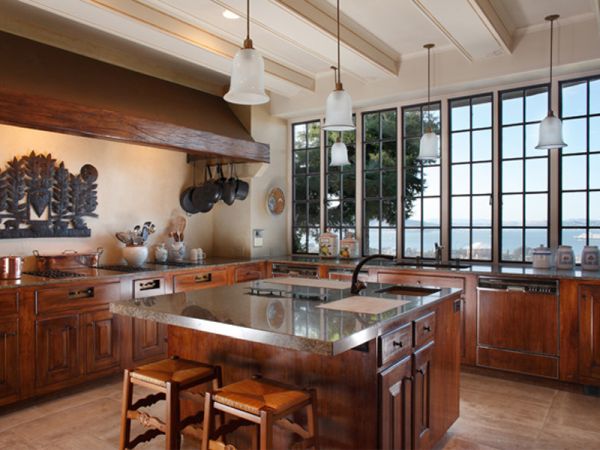 Make use of wooden planks to get that rugged farmhouse kind of look. This is also an easy way to hide the cracks on the wall. Tin metal ceilings also give that perfect contemporary look to the kitchen. These are available in different patterns and finishes. Drop panel ceilings with a suspended grid also look awesome.
Make use of paints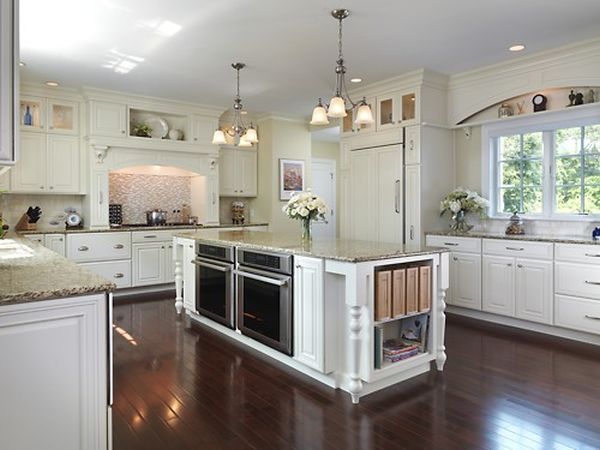 Painting is a very old way of decorating your ceiling. But this is also a simple, affordable and easy way of making your kitchen look good. The most important aspect here is to make use of the right colour. Select a colour which will make your kitchen look spacious and also complements the furniture in your kitchen.
You can also make use of innovative ideas like use of alternate light and dark shades or you can paint the edges with a brighter colour and the central part of the ceiling with a complementary sober colour.
Make use of decorative tiles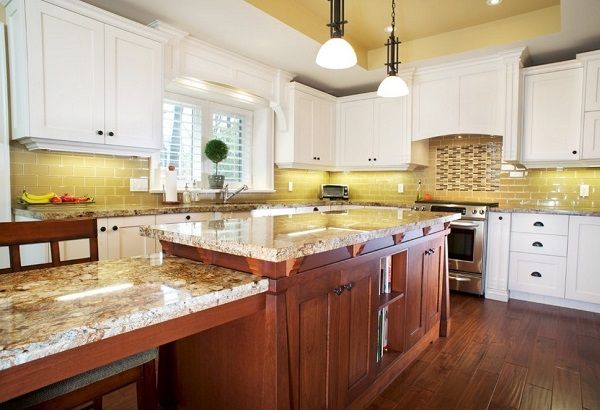 If you thought that tiles are only for the walls and for bathrooms then think again. You can make use of tiles to decorate the ceiling. These days tiles with different colours, designs and of different materials are easily available. All you need to do is decide on the pattern that you want on your ceiling. Accordingly, you can go for plain ones or ones with a glossy finish. You can select a floral design or even go for a bubble look.
Go in for a false ceiling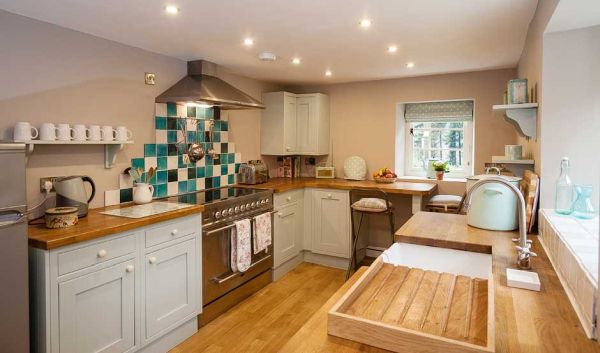 If you do not mind spending a little extra then you can go for a false ceiling. False ceiling ideas which are used extensively for the other rooms can also be used for the kitchen. Make use of plasterboard ceilings for the purpose. You can then decorate the ceiling with different types of lights that will not only make your kitchen look bright but also beautiful.
If you are ready to stretch your budget a bit more then there are different technologies available these days which one can use to make the kitchen ceiling look different and mind blowing. You can make use of suspended ceiling design, stretch ceiling designs etc.
Try out wallpaper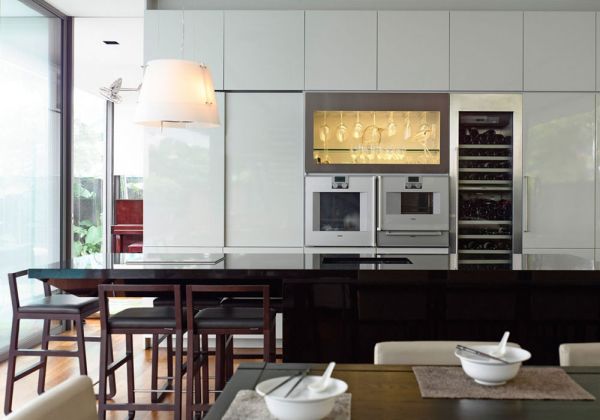 Use of wallpaper for ceiling may take you by surprise. But don't be surprised. This is one of the best and also an affordable way of doing up your ceiling. You not only have the option of selecting from different types and designs of wallpapers but also you can use this method any type of ceiling like sloped ceiling or ceiling that has an irregular shape.
Make use of accessories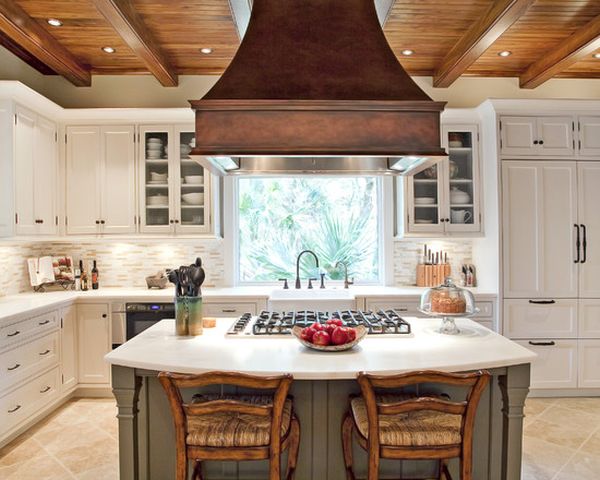 You can simply use accessories and make the ceiling look pretty. A hanging light piece or making use of glowing stickers on the ceiling can make the ceiling look different and will also make your kitchen look beautiful. You can also make use of fabric to add a little different look to the kitchen. The important thing here is the choice of right accessories which will look in sync with the other things in your kitchen that is your countertop, furniture etc.
There are plenty of ways by which you can decorate your kitchen ceiling. The most important thing is your budget. Based on your spending power you can decorate the ceiling using simple paints and paper or can make it look exceptional with a 3 D look.