Norway is without any doubt one of the most eco-friendly countries on the planet. This nation has led the world in numerous environmental initiatives. Everyone can remember the adoption of the electric car and the radical goal of achieving climate neutrality by 2030. A couple of years ago, back in 2015, a Norwegian home was declared one of the most efficient ones ever to have been seen.
The Scandinavian green movement is making waves and setting the tone for eco-friendliness in 2020. The question now is, can you afford to be green if you're not rich? Actually, yes. Don't give your entire home a makeover. Just focus your attention on the kitchen. If you don't have any idea where to start, here are some suggestions. 
1. Replace electric resistance water heaters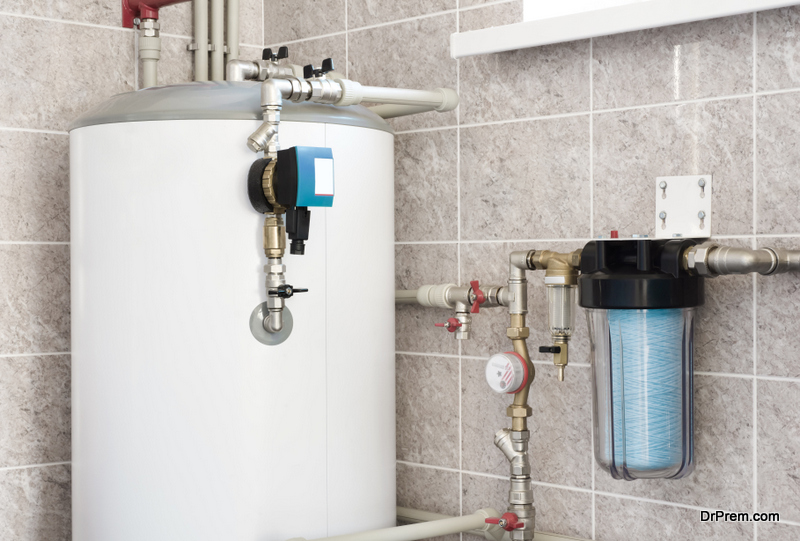 If you haven't been practicing sustainable design, there's no better time than now to start. Electric resistance heaters are harmful to the environment releasing perilous greenhouse gas emissions. Nature is perfectly capable of sustaining the right balance of carbon dioxide in the atmosphere. But if shifts take place, severe weather changes and increased temperatures aren't out of the question.
Green energy use is increasing in Norway. According to the experts at Varmepumpeportalen.no, more and more people are turning to heat pumps, which provide an environmentally-friendly solution to heating the home. The technology removes the heat from the air and transfers it to the water, which in turn heats the space. In the winter time, when the temperatures drop below zero, having a little bit of extra heat will come in handy.
2. Choose an environmentally-friendly countertop
It's true that marvel tops don't go out of style, but you should better invest in a kitchen countertop that is made from recycled material. What do you say about a recycled glass slab countertop? It's the perfect choice for a modern kitchen. The countertop will give your kitchen a distinctive look and the best part is that it's easy to clean.
An impressive countertop is the focal point of the room. With a recycled glass countertop, you're not just making a breathtaking statement. You're demonstrating your commitment to protecting the environment. 
3. Don't forget about the floors and walls
Scandinavian homes are renowned for their simplicity, elegance, and purity. Good design translates into natural, ethically-sourced materials. Since the floor and the walls take up most of your kitchen, make sure to seek environmentally-friendly options. Recyclable and reusable materials will save you a great deal of money in terms of maintenance costs. Plus, you'll enjoy quality indoor air.
Bamboo and engineered boards are gaining prevalence over traditional choices. Porcelain tiles may contain recycled materials. Visit a showroom with products handpicked for their green features. You'll discover that there are healthier and kinder to the environment. Now that you have the opportunity to connect to the kitchen ethically, do it.
All in all, there are numerous lessons to be learned from Norway. Follow the Norway-style living model and you won't regret it.
Article Submitted By Community Writer