Kitchen, the beating heart of your home has undergone a humongous amount of changes right from the old times. Whether it was a separate secluded kitchen in ancient times or the open plan kitchen in the current scenario. The gist being, that kitchen design, and utility is evolving constantly with time and in fact, it is now being enforced with technologies as well.
Only one line aptly fits in this case, and that is 'modern problems, modern solutions'. So, with each passing day, human requirements change, and thus, modern solutions with the technological backbone are to be provided.
Internet of Things is enforcing all the fields and making tasks easier in all the possible ways with the help of the latest technologies.  Many of the mobile application development companies have started with feature-driven development technology to develop applications for IoT enabled applications and devices. IOT can infuse everyone's life with a number of features making things easier, namely,
Style is the primary feature of IoT enabled applications and elevates your kitchen to an elegant one
Automation is provided for all the tasks, whether big or small in the kitchen
All the processes are made completely automated and Hasslefree
Efficiency is seen increasing in the IoT enabled kitchen as compared to the normal ones
All your devices can be managed from a single DA with the highest level of Connectivity
You can feel the Luxury of working in a smart kitchen with things done easily with just a click or a voice command. 
Ways in which kitchen can be made smart with IoT
Internet of Things is making a revolutionary entry into the reshaping of a kitchen with modern technologies and smart solutions for daily chores. Some of the already implemented ways in which we can use IOT applications in the kitchen are;
·        Alarms and monitors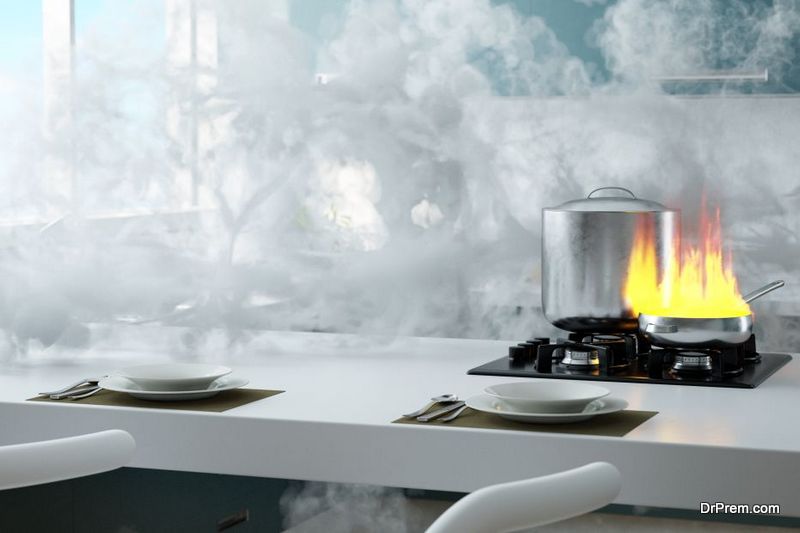 Considering the safety of the people in the kitchen, there are certain applications available that can monitor in case anything goes wrong or any appliance misbehaves. The major function of these alarms, monitors, or trackers is to measure temperature, harmful gases, humidity, etc. and if it rises above the set limit, then the alarm will go off and you will get an alert on your mobile phone too. There are certain monitors especially for alerting on gas leakage, they measure the amount of carbon monoxide and natural gas and alert you when it goes above a harmless limit. So, with smart kitchen appliances and IOT you can monitor your kitchen even remotely with various mobile applications.
·        Smart Utensils
There are a number of smart utensils available in the market that can provide you with ease, convenience, and health too. There are certain forks and spoon that determine the ingredients to judge if you are not consuming too many calories, or they are used to gauge your eating pattern and manage the speed at which you are consuming food. Apart from this, you get Bluetooth enabled blender that gives you nutritional information and leads you to nutritional and healthier options. Thus, with smart utensils in your kitchen, you can make your kitchen smarter and eat healthier.
·        Digital Assistants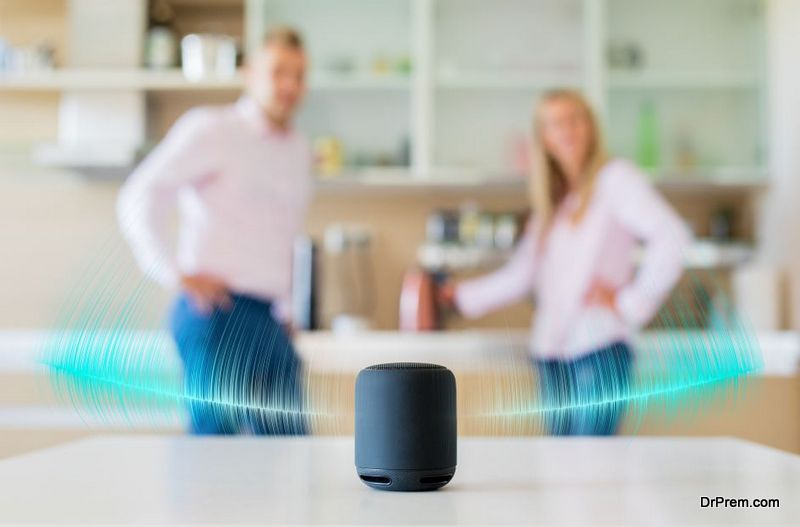 The voice-activated smart kitchen is the ultimate dream for making the best use of IoT to give your kitchen a makeover. With the digital assistants, you can hear out your recipes, get kgs converted to ounces or liters to ml. These voice-activated digital assistants cum sous-chef are also equipped with environmental sensors that can integrate with the sensors of your smart home ecosystem as well. Some DAs even help you in controlling the smart devices that are connected to your DA and give you the power in your voice even when your hands are covered in flour. Hear your favorite songs, watch your favorite videos, or talk to your dear ones while cooking, everything with digital assistants at your rescue.
·        Smart cooking appliances
Thinking to clad your kitchen with smart cooking appliances, the market out there is loaded with all different kinds of appliances. You can start by getting a smart refrigerator, that does not just serve the purpose of the refrigerator but also gives you notifications for the food that will expire, recipes based on the items in your refrigerator, play music, control other smart devices in the network and so on. Apart from this, there are smart blenders that can provide you with nutritional information, instant pot, sous vide, coffee maker, and more.
·        Safe kitchen environment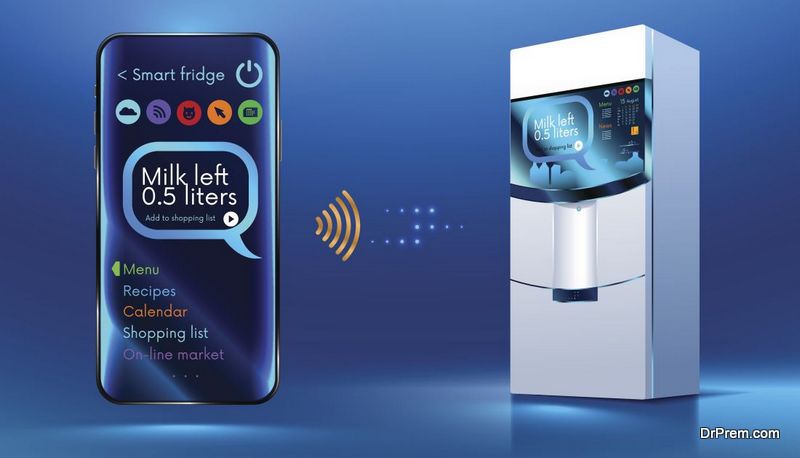 IoT can provide a safe kitchen environment, whether it is in terms of food safety or kitchen safety. With sensors and monitoring devices all around, you can maintain safety in the kitchen and with a number of smart appliances, you can ensure the safety of your food and use it before it expires. You can get good storage and food preparation methods with IOT. 
Benefits of Using IoT To Revamp Your kitchen
IoT enabled kitchen can elevate your joy of cooking to another level and can assist you in all possible ways
Makes cooking process better by making the appliances smart and interactive
Health and safety are kept as a primary focus in the design of each smart kitchen backed with IoT
With various available options, food wastage control and meal planning can be done effectively
Grocery ordering can be easy with applications such as Amazon Dash Wand, GeniCan, etc. that scans the barcode of the product and adds to your shopping list
Kitchen scales can help you to plan meals along with weighing and gives tons of recipes too.
Savings can be increased with energy-saving appliances
Remotely monitor your devices from your mobile phone and quit worrying about any hazards to happen in the kitchen 
Conclusion
It is a great time to give your kitchen a makeover and make it enabled with all kinds of IoT enabled appliances and make it smarter. Smart kitchen appliances can transform your way of cooking, eating, and spending time in the kitchen in all possible ways. With so many options available in the market for IoT enabled appliances and mobile application development companies ready to devise a customized solution for your kitchen.
Article Submitted By Community Writer