While everyone desires for a cleaner and organized kitchen, focusing on a better design can get that. Utensils are one of the most common things used in kitchen. Placing them without a system will make kitchen look untidy and messy.
For people who have smaller kitchens, using utensil holder can make their kitchens look spacious. Placing utensil holder in your kitchen is a unique and helpful idea to make your kitchen look better, cleaner, and bigger. Below are some simple yet great ideas to make your kitchen look beautiful.
Pegboard with hanging baskets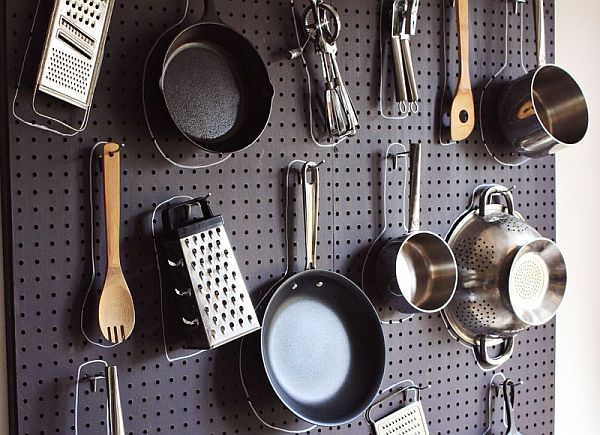 Hanging these baskets on pegboard, you will get a cleaner and tidy kitchen. You can put small utensils in it and hang it on the pegboard. Besides hanging small utensils, you can also hang veggies and other spices in these baskets. Moreover, these baskets are easily removable, so you can take them along with you when shopping for your favorite veggies or fruits.
Pegged sectional drawers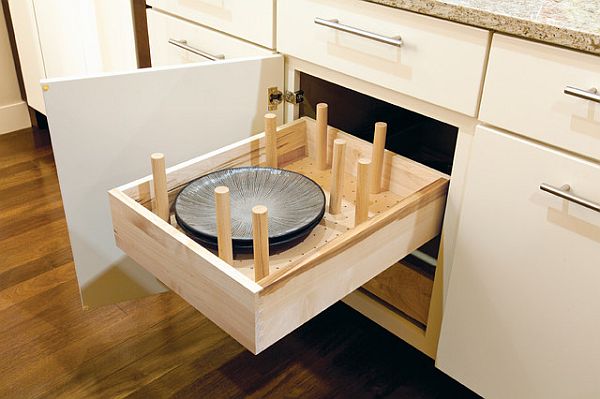 When thinking of designing your kitchen, adding drawers will allow better storage of utensils. Sometimes we just throw things in drawers and make it messy. Making pegged sections in the drawers can help in getting a clean and tidy place to store your utensils. Making sections allows you to keep one kind of utensils at one place and making your kitchen look neat and well designed. In addition, you can easily find them while you want to use them.
Glassware jars
Glass is a stunning material for decorating your kitchen. Almost everyone have those empty unused jars at home. Consider placing glass jars in your kitchen and work with their looks a bit. You can use glassware jars for placing other utensils. Place these jars in kitchen and put small utensils like spoons and spatula in these jars. Glass jars make perfect holder and looks very appealing.
Hang it on wall using steel rod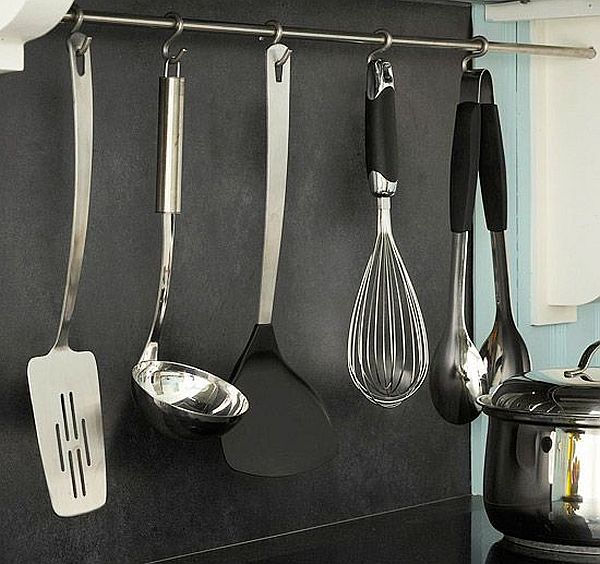 A simple yet nice trick for designing your kitchen with a good utensil holder is a steel rod. Just put a steel rod with some hooks to hang utensils on it. After placing it on the wall, just hang all the big utensils and you are done with making your kitchen improved.
Summary
For making a better and better kitchen, you just need to do creative things with some old stuff in the house. Or, you can buy it and make your kitchen more efficient by making it more spacious. With utensils moved to one place, you are making a cleaner and spacious kitchen.