Modular kitchen has changed the concept of kitchens completely. With modular kitchens, you get to make your kitchen more stylish yet functional. Modular kitchens are a modern way to add quality to the décor of the home. Such kitchens have many benefits, which have made it popular all over the world.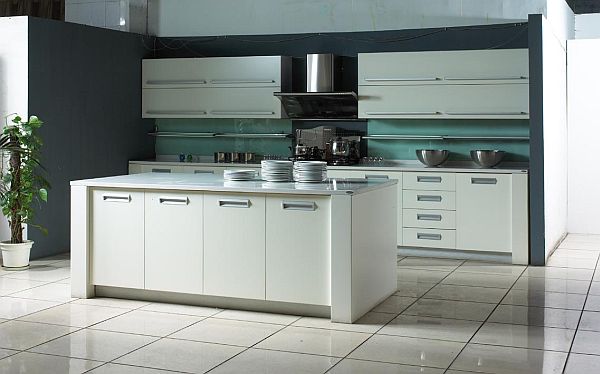 Modular kitchen gives your kitchen a neat and trendy look. With modular kitchen, you have an option of choosing different colors and patterns. As modular kitchen makes your kitchen neat and clean, it allows better space management. Keeping in mind its benefits, many people are choosing this way to decorate their kitchen. Here are few modular kitchen designs to decorate your kitchen.
L shaped kitchen for smaller kitchens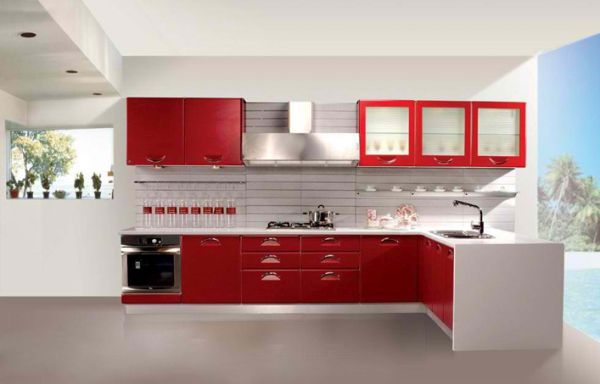 Smaller kitchens require a proper space management. When you want to make your kitchen space efficient and stylish, designing it in L-shape can make it look larger and bigger. With L-shaped modular kitchen, you can add as many cabinets as you want. Moreover, when decorating your kitchen with L shape, you can add chairs for proper seating. You can use this modular design with any material like wood, steel, or any other material. In addition, an L-shaped kitchen is helpful in utilizing the corner areas, which is normally not utilized with other designs.
Parallel modular kitchen design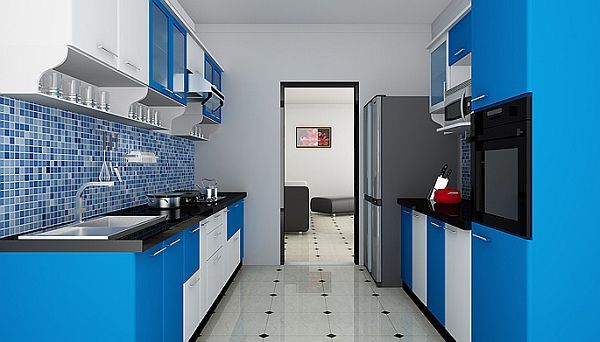 With this modular kitchen design, you can make the efficient use of your kitchen area. Parallel kitchen design runs along two adjacent walls with a walkway in between. Using this modular design, you can save a lot of space and make a good use of corners. Moreover, with this design you are making a neat and tidy space in your kitchen.
U shaped kitchen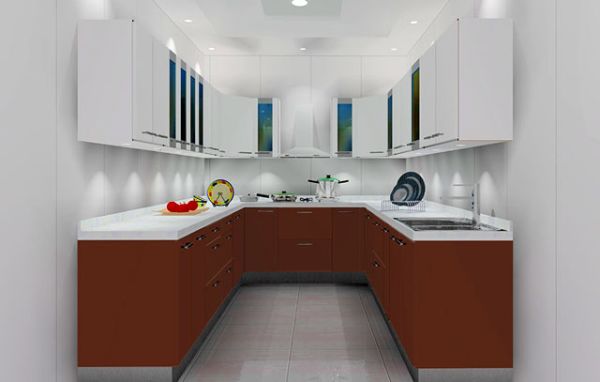 While working in a kitchen, you have to do a lot of work. Sometimes you have to go to refrigerator for getting things, while some other time to wash veggies or utensils. With U-shaped kitchen layout, you will get a large space for working in a kitchen area. This kitchen layout is ideal, when more than a person has to work in kitchen. A U-shaped kitchen has three sides attached to the wall, having appliances at one side, cooking area and dishwasher at other two sides. For people who want a larger area for their kitchen can choose this layout.
I-shaped modular kitchen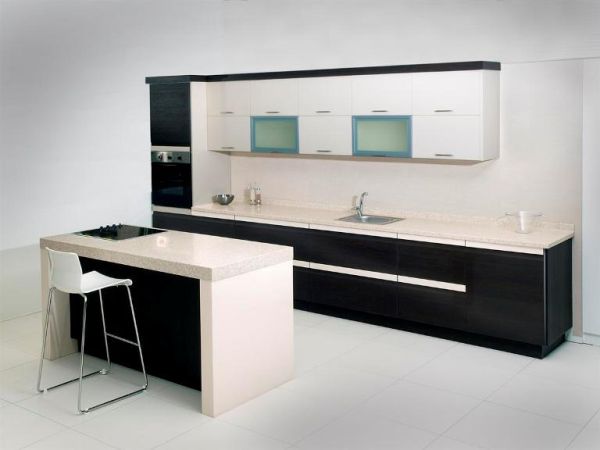 I-shape kitchen design is ideal for very small kitchen. It is just a big block with lot of cabinets starting from one end to other. Usually I shaped modular kitchen has large storage capacity allowing you to store utensils and other things in cabinets. Moreover, you can decorate it by making a backsplash in the wall.
Summary
With the increasing demand of modular kitchen, people can make their kitchens better along with making it stylish and a better place to work. Choosing your favorite layout for designing kitchen, you can also make your kitchen beautiful and more functional.