The gadget you wash your dinnerware with also needs to be scrubbed clean. If dishwashers are not cleansed and scrubbed, then dirt will build up inside them. This cleaning routine should be done quite frequently. When you clean dishes in the dishwasher every day, dirt accumulates inside it which needs to be scoured away. It is also very important to check if all the components of the device are functioning adequately. Here are a few maintenance tips for your dishwasher.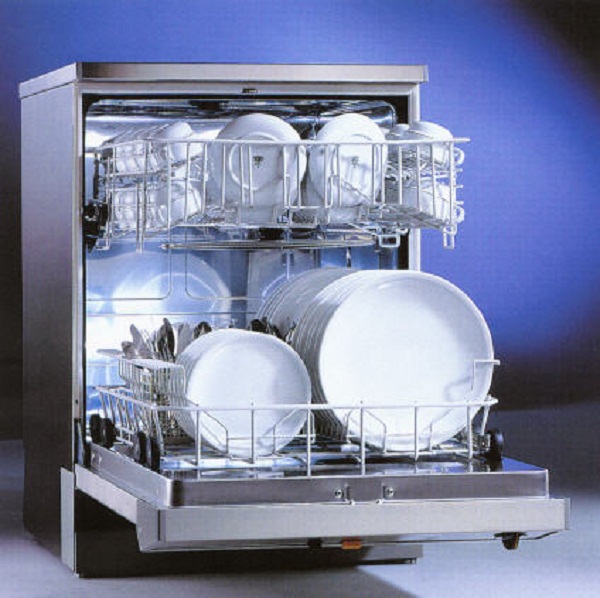 1. If you have purchased a dishwasher, then make sure you use it often. If left unused, the water in the pump will evaporate and the seals will dry up. This will make the gadget leak when use it next.
2. Check under the float for any accumulated dirt and scour the seals with a detergent; inspect these two for any molds or mildew also. The sprayer holes can get clogged with bits and pieces. To do away with calcification in the sprayer, rinse it with vinegar.
3. If the gadget does not stay clean, then maybe you are not using it properly. Stash all dishes evenly inside using both the racks. Place lighter and breakable items on the top and heavier ones at the bottom. Use the cutlery basket and jumble together spoons, forks and knives.
4. Check all spinning arms and ensure that the holes are not clogged. Closed holes do not allow water to run through easily. Water or debris can also collect near the bottom of the door. Shards, flakes and crumbles can also gather near the bottom grate of the dishwasher.
5. Never allow dirt and grime to weaken the seal. A flimsy gasket and seal can cause water to trickle out. If the gasket has been damaged, replace it immediately.
6. Rust can easily develop on the machine. Cover up any nicks in the machine with a sealant to delay rusting.
7. To clean the dishwasher, pour in a solution of detergent and vinegar inside. This passes through the cleaning cycle and keeps the machine spotless and untainted.