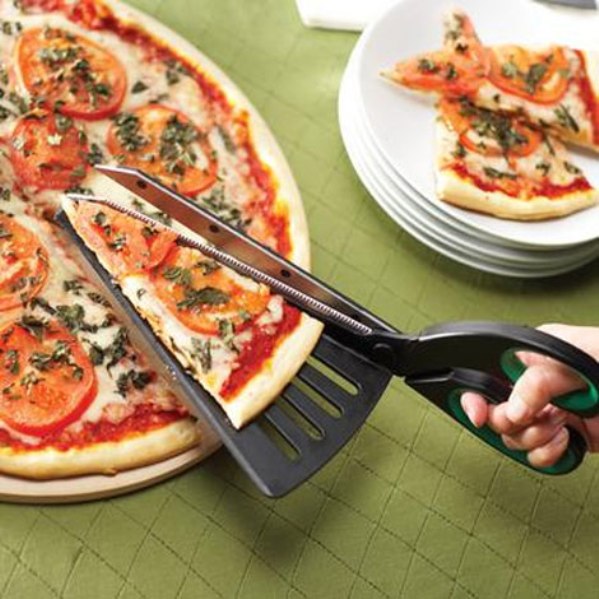 The market is packed of innovative single-purpose kitchen gadgets today, but all of them aren't worth spending money on. When you gaze at a new kitchen gadget in the store, it is greatly tempting and hard to say 'no' to, even though you may not be require all of them. Something that appears useful but is often unnecessary is what we call, a Gadget. If you can do the job with an everyday utensil, the gadget is probably not worth purchasing.
But still, all gadgets aren't worthless. Here is a list of some popular kitchen gadgets.
1. Stem gem strawberry stem remover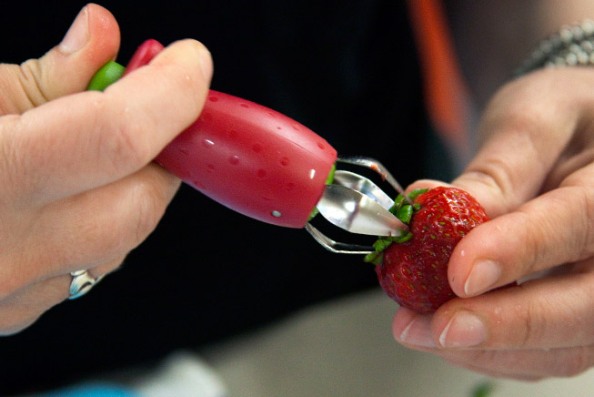 An innovative single purpose; easy to use and easy to operate kitchen appliance. It removes the cores and stems of strawberries very easily without least possible loss of berry pulp. Push in the green button on the top to open the steel claw. Push the steel claw into the berry and release the green button while twisting the Stem gem strawberry stem remover. Pull out the stem and lo! it is done. The stem along with the core of the berry has been removed. You'll never hand your kids a knife, but this gadget is fast, easy, safe, and cheap enough to be worth buying a gadget for a single purpose. This kitchen gadget is top-rack dishwasher safe.
2. Single purpose egg timers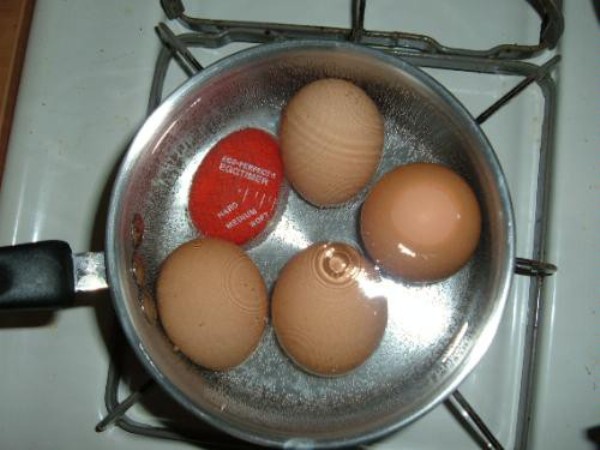 A single purpose and smart kitchen gadget; that leaves no guess work, while you are boiling the eggs. You just did it in along with the eggs and it changes color and darkens from outside to inwards, as it heats up, to indicate the level of hardness — soft, medium, hard and the stages in between, and you get the perfect egg every time. It has internal sensors that react to heat just as eggs do. The innovative concept being that this egg timer automatically adjusts to the amount of water and the number of eggs in the pan and also to the altitude at which eggs are being cooked. It is well worth spending money on.
3. OXO good grips corn stripper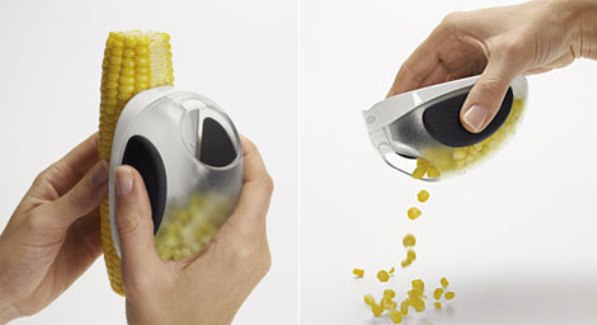 One of the easy to use and single purposes kitchen appliances; which you hold on to. Push the corn stripper down the length of the cob and it easily removes kernels and the pulp, off the cobs. It is made up of Stainless Steel blade and comes with soft, non-slip grips. It has a very convenient opening at the top for emptying the kernels. The container separates quite easily for cleaning. It is dishwasher- safe. A really great kitchen-tool for those who can't or don't like to strip kernels with teeth.
Caution: The sharp blade is exposed in the back and you could accidently hurt yourself. Be careful to follow the included instructions on how to hold your corn, or you might cut yourself.
4. OXO good grips salad spinner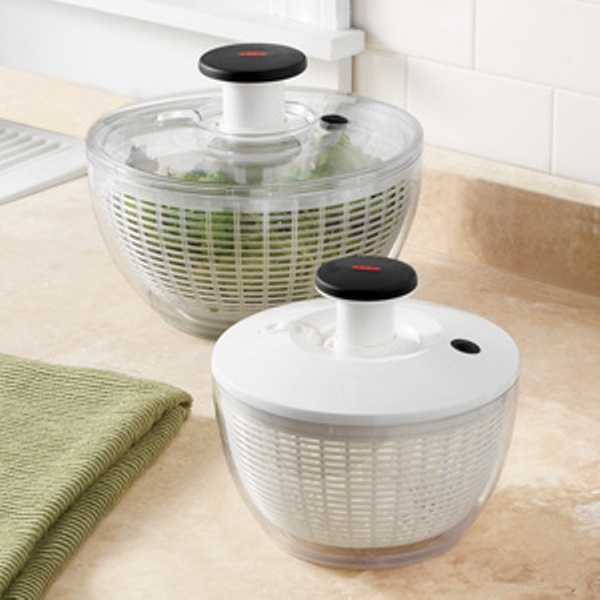 This ingenious Gadget takes all the effort out of salad preparation, even from the driest of leaves. It is quite easy to use and is designed to be comfortable for just about everyone. Do the job of preparing lettuce, herbs, greens, and other leaves in one place. The non-slip knob, soft and cushioned, makes it comfortable to hold. Simply press the cushioned handle down and the pump action will spin your salad thoroughly. You can stop the spinning by pressing the brake button with a finger tip.
The plunge-style knob locks down for easy storage. The gadget is totally dishwasher-safe. It is available in plastic as well in stainless steel. It is one of the most dependable single-purpose tools in your kitchen.
5. Rotary Cheese Grater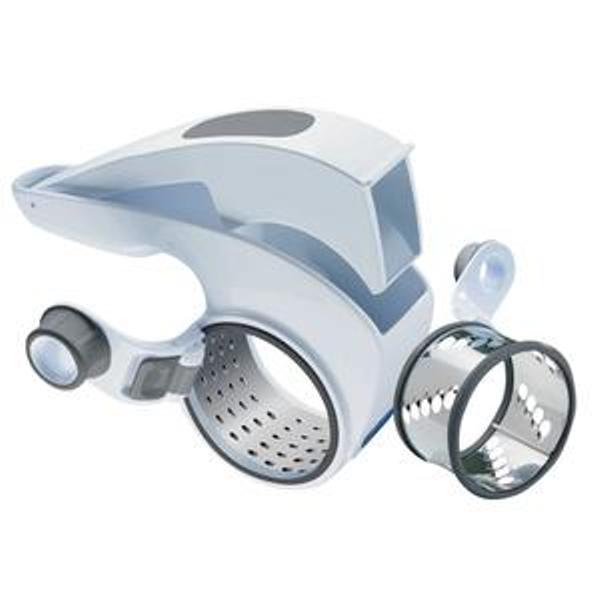 A unique tool, to quickly create a heap of grated cheese for pasta, or lots of chocolate shavings for garnishing baked products which grates fresh Parmesan or cheddar, chocolate, nuts carrots and zucchini. Place a wedge of cheese inside the tool and crank a knob or handle to achieve the shredding. It can turn a block of hard cheese into a huge heap of finely or coarsely grated shreds in minutes flat. Rotary cheese graters are some of the most versatile pieces of kitchen equipment. It is available both as a manual or an electric tool. These graters are common and inexpensive. The design includes an extra large barrel, ensuring fast grating that doesn't clog up easily. Conveniently folding handle for compact storage. Easy for both left or right handed use. A funnel directs the grated cheese straight onto your plate or bowl.