Here Dr Prem Jagyasi and his expert team suggest, tips and tools can help you in organizing your kitchen efficiently. Your pleasure of cooking enhances in an organized kitchen, also it helps you cook meals faster.
Smart organizing ideas for your kitchen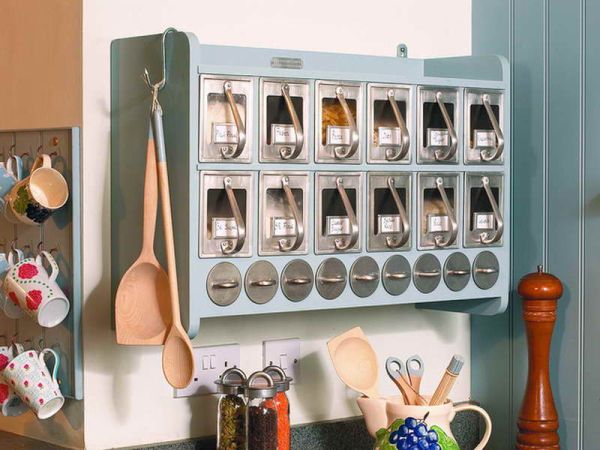 Hang items: There are many small things in the kitchen that can be hanged on pegs. This will help in organizing them and they would be handy. Dishtowels, aprons, baking gloves, potholders and the likes can be hanged. Keep in mind that these are at a safe distance from the stove.
Frequency of use: The dishes and the utensils that you use often should be kept at a convenient place in the kitchen, so that these are easily accessible. The less used items can be placed in the top shelves of cabinets.
Keep similar items together: You would know that a particular item would be kept near a similar item and it would be easier to locate it. For example, the wrapping sheets and the plastic bags can be in a drawer near the fridge. You can quickly wrap the remaining food and organize it in the fridge.
Display the china: Make use of glass front door cabinets to organize and display your china. Apart from being arranged, these items will enhance the beauty of your kitchen.
Organize food by category: Arrange your food items on different shelves by categorizing them in different groups. You would know where what is and it will help in cooking food faster.
Tools to help you organize your kitchen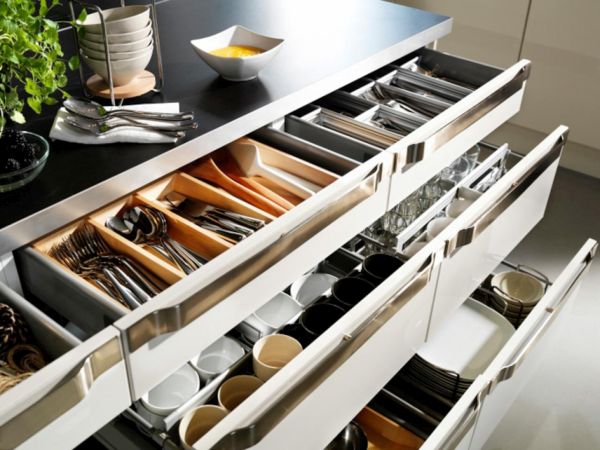 Cabinet Organizer: This 20" deep cabinet organizer pulls out completely, to reveal the items inside. The organizer is 19 ¾" wide, 6" in height and can hold plenty of kitchen essentials.
Varde Kitchen Cart: This is an interesting piece of furniture, it is a birch wood stool with wheels on two feet to pull it. Beneath are eight hooks for hanging utensils, stainless steel tray and rails to keep or hang kitchen towels or any other stuff you wish to keep.
Bakeware holder: This is a simple holder to organize your cake pans, tins and other bakeware. The holder has rubberized feet and to keep things hygienic it has an antibacterial finish.

You would want to start your day smooth and cool with things falling right. These tips and tools will help you in organizing your kitchen and make your day less hectic.