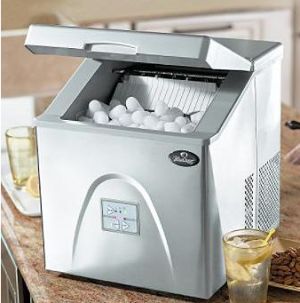 If throwing chilling pool parties is your way of living life but something that put a halt to your party plans is your fridge showing 'No Ice', then we have got the solution for you. Get home this Portable Ice maker, which will make loads of ice anywhere you want and anytime you want.
The Portable Ice Maker is quick enough to make as many as 12 cubes every 6 minutes, which makes up to a total of 30 pounds of ice within 24 hours. So, from now onwards, you just need to match your demand with its supply.
Now, just this, the Ice maker also gives you three options to choose from relating to the size of the cube to suit your glass and drink.