Use Kitchen Tiles Made Of Limestone for Backsplash Ideas
 Backsplash is a protective panel or sheet of waterproof material covering the wall rising above countertop or other work surface wall behind a sink or gas stove which protects the wall from spills and used to decorate the wall. You can also update and improve the look of your kitchen in an affordable way through using tile backsplash with a granite countertop. There are multiple options available for the backsplash. Some of them are listed below:
Limestone Tiled Backsplash
Durango Travertine Tile or Tuscan Wave Travertine With Glass Accents
Copper Slate Kitchen Backsplash
Standard Granite Backsplash
Tumbled Stone Tiled Backsplash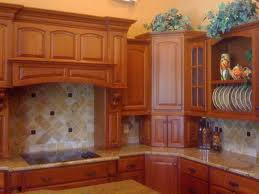 Among the above ideas limestone is favorite amongst installers and homeowners as it is long lasting, natural, stain resistant, rich appearance, enhances the beauty of any decor. Thus, it adds color and style to your kitchen.
Different ideas of using limestone for backsplash:
Create a Highlight:
You should design and decorate your kitchen fully before going for the backsplash. Also select the appliances, countertops, sink cabinets and flooring first. After you are done now select the color, design, shape of the tile for the backsplash. The limestone tile should become a highlighter in your kitchen.
Go European:
Limestone gives people a feeling of the rustic European setting. Many of them love to see rolling Tuscan hills or a quaint French vineyard just outside the window. You can also use these enchanting ideas to design your kitchen. In this case you need to first select the tile and all other things for the kitchen keeping in mind the tile. You can go for antique faux-finish paint to hang European prints, buy branded European appliances, etc.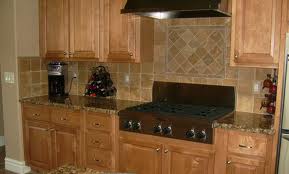 Create a Mosaic:
You can create mosaic effect too using different designs and color of the tile. Limestone tiles are available in innumerable shades and color. You can use them either in random arrangement or repeating pattern. You can use other contrasting tiles or elements like ceramic or stone artwork to enhance the mosaic effect.
You should be very careful while fixing the backsplash limestone tiles. You should check the wall is even, the grout and the sealant is used in the right quantity and are evenly spread. The sealant will protect the area from absorbing any moisture and bacteria. Thus, it will reduce the maintenance cost and effort. You can now easily remove the stains using soap water.