Are you bored with your old kitchen interior and facing huge problem with the space management? You do not have to worry any more with the new Kitchen Cabinets available in the market. These cabinets are the fixed fitted furniture set up in many kitchens to store mainly food items, different type of cookeries and dishes. Electrical appliances such as refrigerators, dishwashers, and ovens are also integrated into kitchen cabinets. Over the years the designs of the cabinets have evolved drastically. Today there are innumerable cabinet options are available, some of them are listed below: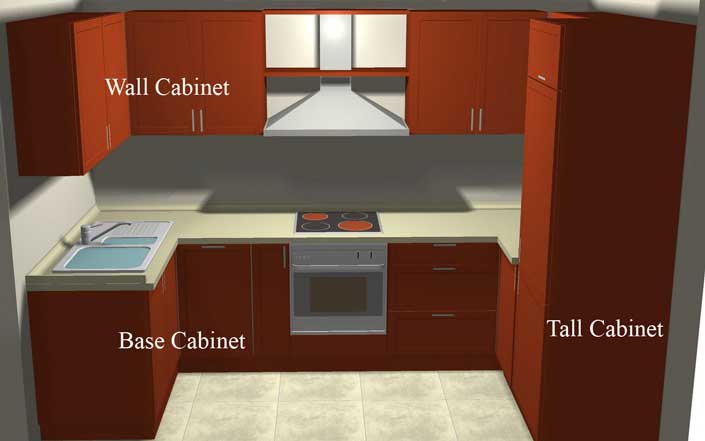 Base cabinets:
These are fixed to the floor and generally have a counter top. These are the most appropriate for the flats and apartments as it helps in saving space. You can keep the height generally between 34 inches to 36 inches and the depth between 24 inches to 30 inches. Usually these are made up of single door but these days' people prefer modern models having double door too. For the inside design you can go for either shelves or multiple stacked drawers.
In the market you will get various versions of base cabinets like the sink base and the corner base. The sink base helps to hide the plumbing work through its false drawer. Whereas the corner base is just like any other shelf which is used to store the day-to-day stuffs used in the kitchen.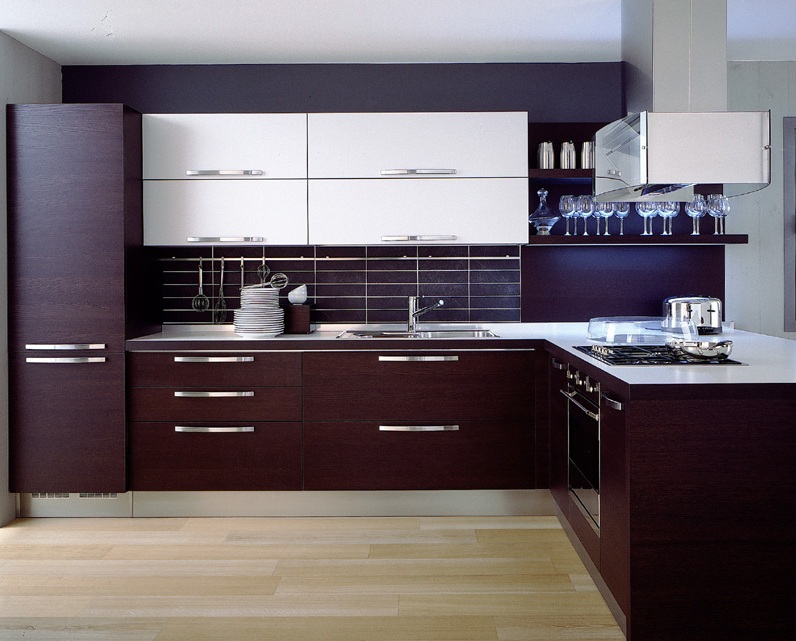 Wall cabinets:
These overhead cabinets can be either integrated in the wall or simply hung on the wall. The height varies between 12 inches to 42 inches and the depth somewhere between 12 inches to 18 inches. The designs are similar to a base cabinet. These are generally used to store things in the kitchen overhead. While buying these cabinets you should keep in mind your own height and the kitchen ceiling's height so that you can use all the shelves and drawers of the cabinet with comfort.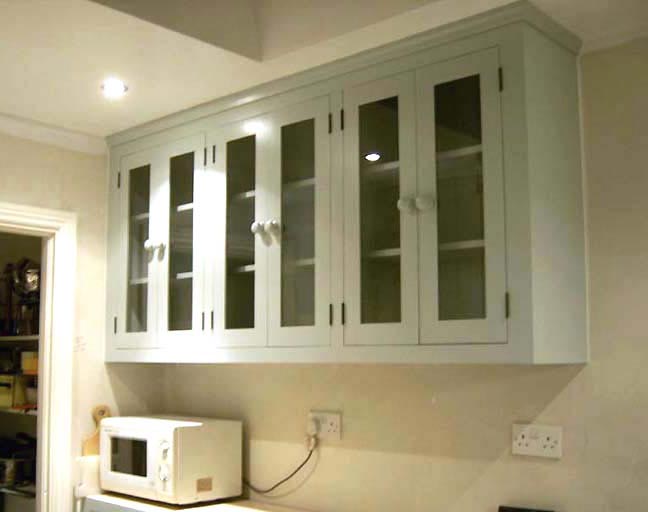 Tall cabinets:
If you have very little space in your kitchen then Tall cabinets are best for you. These are very thin and long cabinets just like a closet. This tall cabinet has enough space to store many things in a small space. The height varies between 84 inches and 94 inches and the depth lies somewhere between 12 inches to 18 inches.
Now the final touch is painting the walls with beautiful bright colors by means of which your kitchen will look more spacious.