Modern homes lay emphasis on the overall appearance of the kitchen. The kitchen is considered to be one of the most important rooms within the framework of the house and therefore, the look of your kitchen should cater to different kinds of tastes but should reflect your individuality.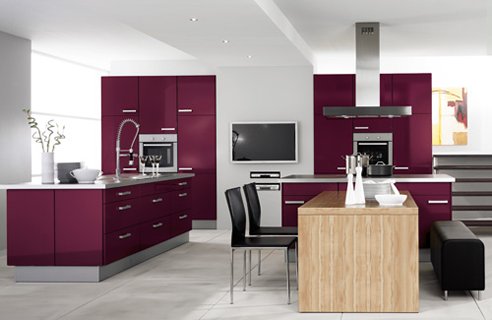 Island Dreams
Many of you may have dreamt about a dinner or kitchen space big enough to accommodate an island unit. In case the amount of space available is limited, you can add a sink as well as a work surface to utilize the available space in the best possible way. If you even lack space for this, you can always invest in a kitchen storage trolley to offer extra work space. You can move this particular kitchen fitting when you do not require it.
Handle Your Splash back Woes
If you suffer from problems due to the absence of splash backs, you should consider other options beyond glass and tile. A wood-wall makes for a good investment. Some companies are able to form a splash back based on the image of your choice which are both practical and unique. You simply need to provide them with a close-up of some kind of rough texture, like tree bark.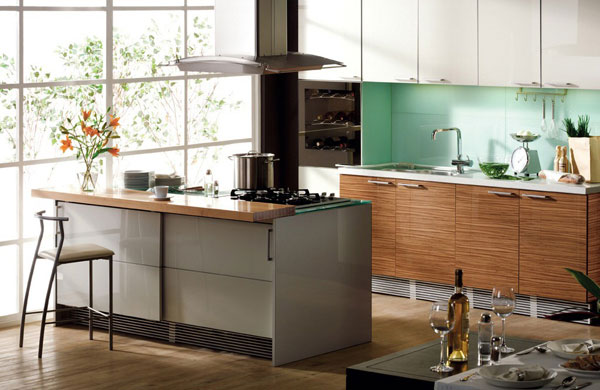 Color Me Aubergine
The popularity of rounded corner-units may have withstood the test of time but some high gloss kitchens available at present take the concept of streamlined elegance to an entirely new level. The base units in these kitchens boast of a bright aubergine color and with the addition of curved chrome handles, they form a beautiful yet distinctly modern kitchen. But remember to keep the wall cupboards white in order to prevent the look from becoming very overpowering.
Pop goes the Color
Pastel colors used in innovative ways can impart a sophisticated appeal in order to increase interest in the kitchen design. Some kitchens feature no less than three different shades of pink for a soothing yet elegant feel. The marble worktops and splash back in soft grey tones complement the open shelving and the island unit. The room also appears to be much more airy instead of feeling small and stuffy.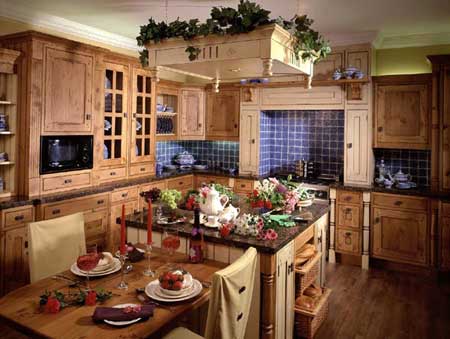 Country Charm
A fresh country look can be provided to your kitchen by combining distressed cream units along with simple accessories and wooden worktops. All the blinds, accessories and units can be found in stores. If you lack the budget to redo the entire kitchen, get an armoire to complete the look. Just add some pretty crockery and folded linens for the fine country touch.