Kitchen is the soul of any house. It is soon becoming a place apart from the living room, wherein interiors are given equal importance. One would always want kitchen accessories to blend with the color and design of the furniture. Accessories often reflect one's character. Mixer, an integral part of any kitchen, always finds a place on the kitchen platform and hence needs perfect showcasing. Nicole Dinardo, the owner of Un Amore Custom Shoppe, is one such wonderful artist who promises to suffice your needs. Each mixer is unique and spectacular since it is modified and hand painted by the artist. Name a design of your choice, be it the fiery red, the mushy roses or the bright sunflowers. Its all there. Painting, being her passion since childhood, Nicole has used the medium of air brush technique to customize her creations. The artist also accepts request for a personalized design on her online Un Amore Custom Shoppe.
Below is a list of wonderfully designed, breathtaking designs.
1. Sunflower kissed kitchen aid mixer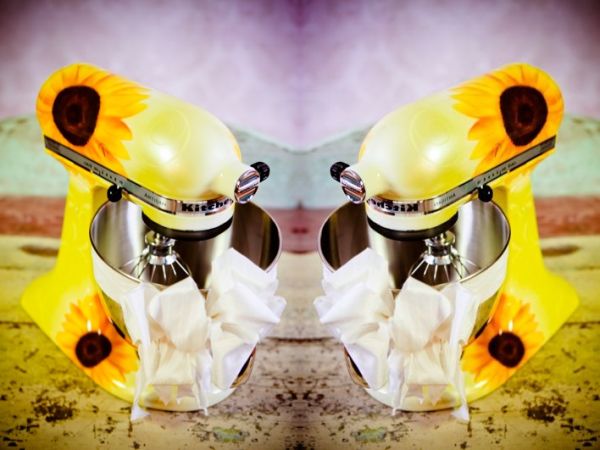 Bright as the sunshine, this mixer succeeds in bringing brightness to the room and your face.
2. Vintage floral custom painted kitchen aid mixer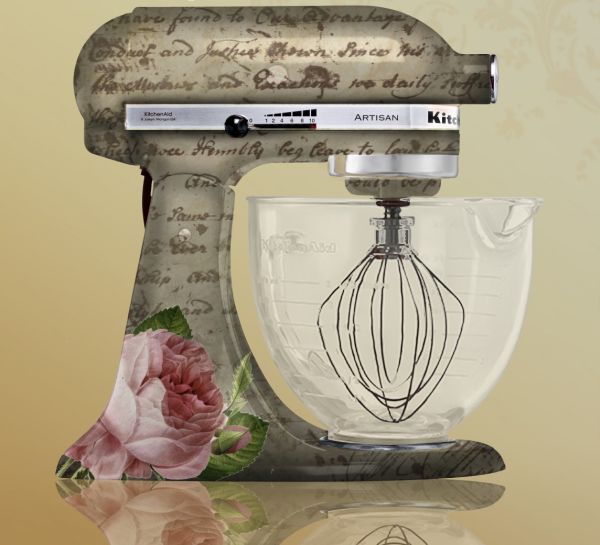 This classic kitchen couture is definitely not less than an antique piece and bound to give a traditional old world charm.
3. Red and white checkered custom painted kitchen aid mixer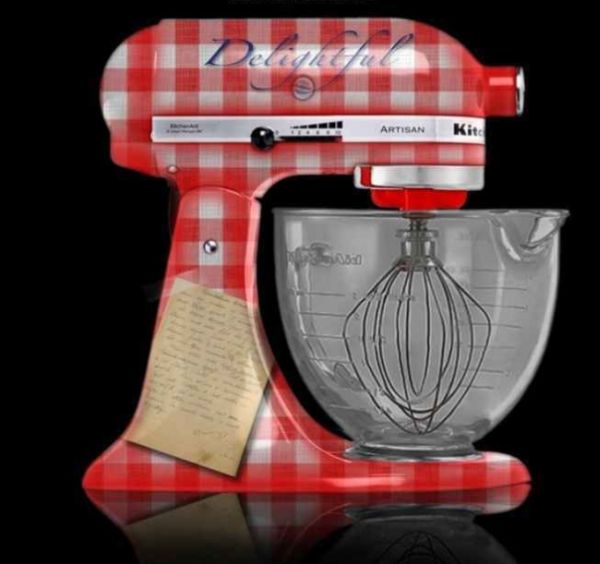 This masculine kind is designed for men who like working in the kitchen.
4. Garden themed custom painted kitchen aid mixer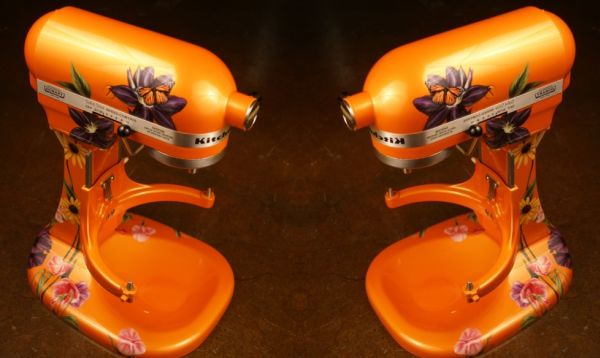 The bright flowers and butterfly will add a lively look to the room even at night.
5. Mural inspired custom painted kitchen aid mixer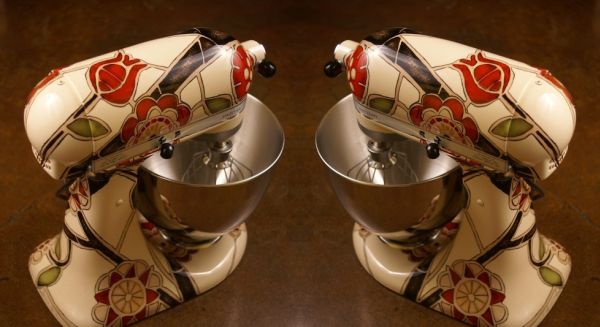 The artist Nicole has put the original artwork of Megan Meagher on this mixer with her airbrush.
6. Humming bird themed custom painted kitchen aid mixer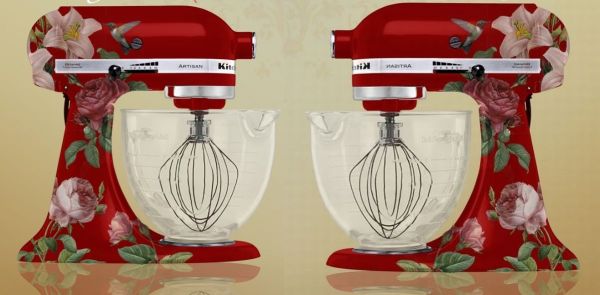 This dreamy, romantic looking mixer hand painted in squashy red with roses and lilies, pecked by a humming bird is bound to create lovely cooking memories.
7. Flowery custom painted kitchen aid mixer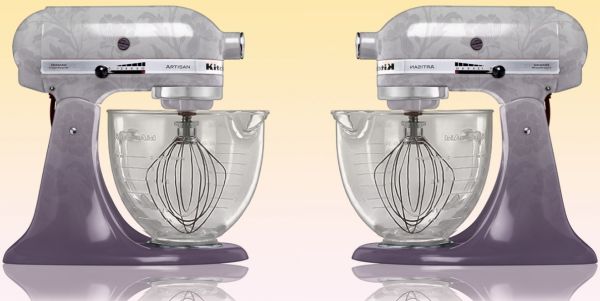 This sober looking mixer is tailor made for all types of kitchen wood works.
8. Cherry painted kitchen aid mixer

The black background with red cherries gives astounding look to the whole kitchen.
9. Pearl leopard kitchen aid mixer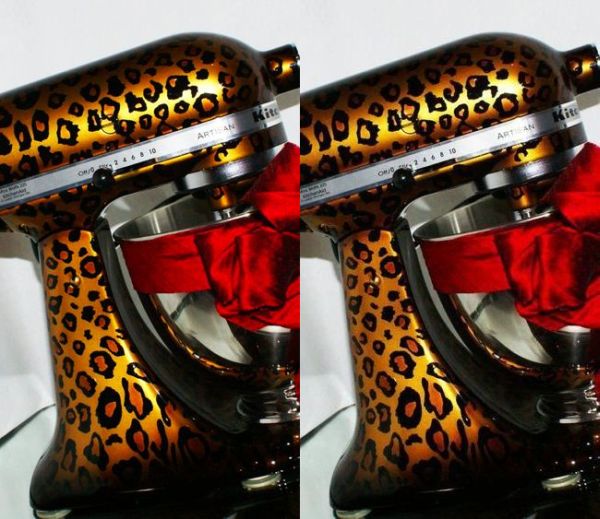 All of us are fond of animal prints. One can now boast of having animal prints also in kitchens.
10. Yummalacious custom painted kitchen aid mixer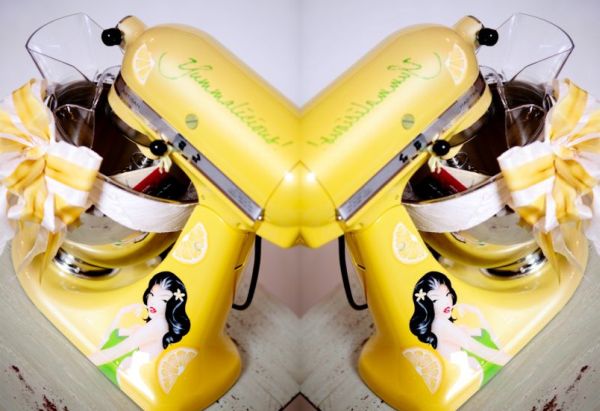 This mixer will brighten your face and always inspire you to cook better.
The above list is just a compilation of few of the artworks by Nicole. One can find numerous such breath taking masterpieces. Nicole also accepts requests from customers for new designs. She can be reached on her website. One can view them online on www.unamorecustomshoppe.com. Each one of desires for a tailor made kitchen and these designswill definitely a step towards the goal. Enquires can be requested on [email protected].