Celebrities are often termed as trend setters as their dressing sense and hair style takes no time in making the headlines. The fans try and compete with their favorite celebrity and hence copy their look from head to toe. Have you ever wondered that what exactly a house of a celebrity would look like? Well of course you have! Everyone has a picture of the house that their celebrity lives in but you will be shocked to know that most of the celebrities in New York City live in small apartments in spite of the fact that they have a lot of bank balance.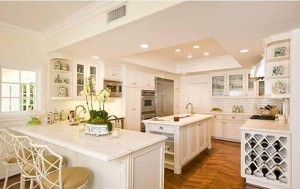 Since we are discussing the abodes of the famous let us enter and make our way to the kitchen area. You don't picture your favorite celebrity cooking very often but some of them have wonderfully designed kitchens that you can some inspiration from. We are here to talk about five best celebrity kitchens.
Five best celeb kitchens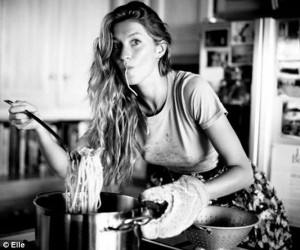 Famous fashion designer Vera Wang is our first celebrity and she has a very beautiful kitchen. She has chosen white color for the walls and the floor as well. If you want a similar look in your kitchen then you can choose a glossy refrigerator to go with it and enhance it further.
Sarah Jessica Parker is second on the list and she too has chosen white for her kitchen area. White seems to be the favorite among celebrities when it comes to designing the kitchens.
Tori spelling are right after Sarah and Tori has a love for traditional and have wooden flooring in her kitchen area. The appliances in her kitchen are mostly stainless steel.
Lauren Conrad has a house that dons Spanish style and décor. The kitchen too has the same design and style and looks extraordinary. There are bold colors and dark tiles and everything looks so pleasing.
Kim Kardashian's kitchen too is included in the list as it also impresses the onlookers. The main focus has been kept on outer space and a muted color palette has been used to design the place. There is a fireplace also in the kitchen area.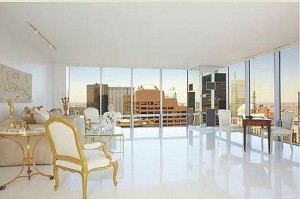 These were the five kitchens of the celebrities that we thought to share with you so that you can pick the best ideas for your kitchen. These kitchens have a lot of good points to take inspiration from.