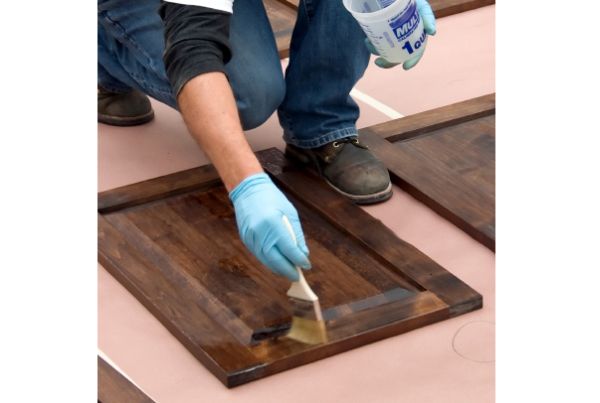 Our refined love of art has made us come to terms with the constant need of improvement in kitchen designs. It has become a trend to give everything in our household a better look from time to time. Kitchen is one such place where we spend quite a significant amount of time. To see it the same way, day after day, we tend to get jaded of its look. The technological advancement has joined hands with interior decoration. This has given us more options to choose the right design. The main constraint is money and time to do it yourself.
It can get really costly to hire professionals to do this job. Therefore, we retort to easier and affordable means. We often try and use products like Spray Paints on our kitchen cabinets. They not only save our money but also reduce considerable time off our schedules. The benefits are apparent. However, there could be scores of drawbacks to it. We will re-look at the use of Spray Paints and see why the use is condemned by the experts. Here are four reasons of why the use is not advisable.
1. Undersized capacity in a can
Though spraying can be quick and simple to use on the cabinetry, but the can holds only a petite quantity of paint in it. The outcome is obvious. It demands more usage of the paint color. Sometimes when we buy such paints, we end up picking up random bottles. If the paint color is not from the same batch, the color tends to vary some what. It may not be a prudish and an appropriate match.
2. Coat troubles
This painting technique uses a device which is designed to spray coats of paint color through the air onto the cabinet surface. It uses a HVLP technology (High Volume Low Pressure). Thus; a conventional spray compresses the delivery into the air and ends up using a chief ratio of paint color while reaching the target cabinet surface. Hence, the utilization is high too.
In an electrostatic spray paint, also known as powder coating, the color is atomized or electrically charged. The color spreads evenly. However, again more paint color is consumed as it sprays on the target but around it too. This gives rise to the need of buying plastic sheet and painter's tape to guard the contiguous areas and surfaces.
3. Clogged Tip of a can
One major shortcoming is that the spray nozzle tends to get clogged. Eventually, it leads to spattering of patchy paint which needs repair. Hence, it consumes more time to give it your kitchen cabinet a perfect flawless surface.
4. Contributes to Air Pollution
The prevalent disadvantage of spray cans and paints is Air Pollution. It contains harmful toxins. Inhaling the paint can result in a breathing plight. It is advisable to wear a dust mask which is very uncomfortable to use. The paint can cause headache, nausea etc. Avoid using the spray paint in a stuffy area. Ensure enough ventilation of air while using your spray colorants.