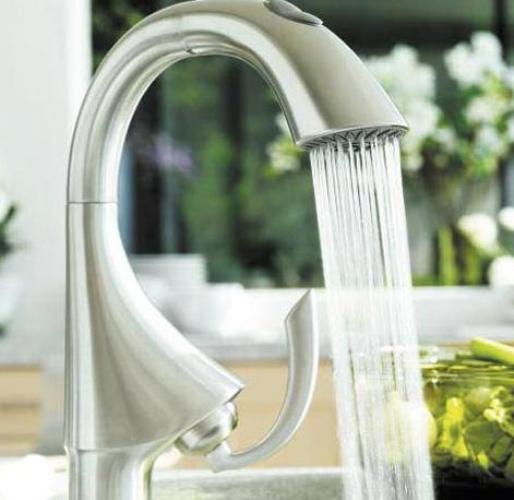 Taps are common in every kitchen. Only nice and elegant design taps look unique. The design aspects along with the functionality make a tap fit for kitchen. Numerous designs are available these days which are a blend of aesthetics with performance. Let's take a look at the top ten unique kitchen taps.
1. Professional monobloc tap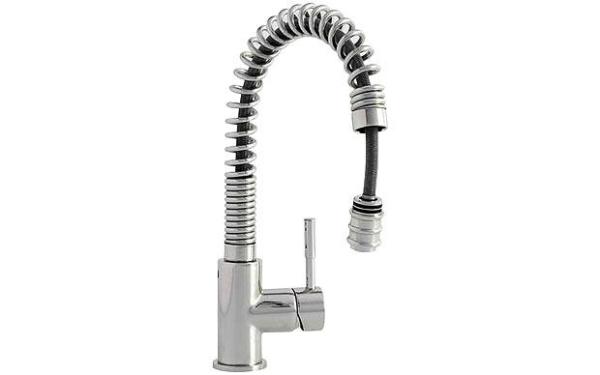 This is a high pressure monobloc tap which is the favorite of many chefs. It has a single lever which makes it look so simple yet attractive. The polished finish gives it an appearance of a shiny professional appliance. This is more of a practical product rather than just an attractive one. It is a good looking tap which is the most economical in terms of price.
2. Color match professional tap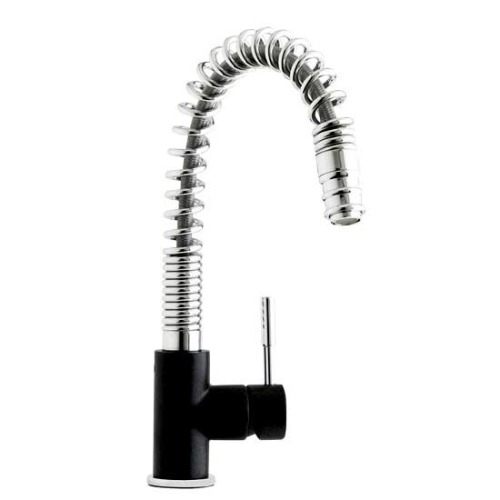 The color match tap has an ultra modern look. The black bottom portion of this tap gives it a nice look. It has a single lever, which is pulled in the outer direction to get a fine spray of water. This elegant design tap works on the pioneering ceramic disc technology. This innovative technology allows better control over the liquid flow. It mainly finds use with high pressure systems.
3. Hjuvik single lever mixer tap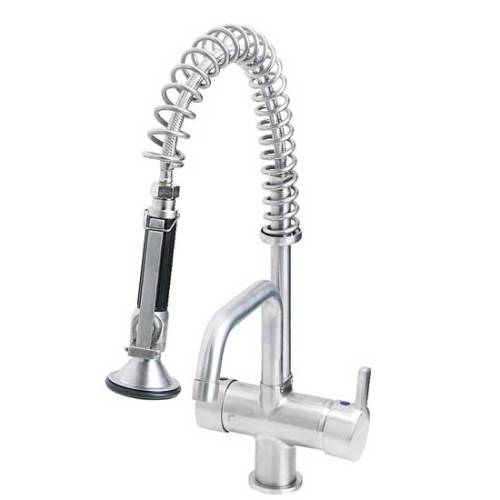 This tap works at a water pressure range of 1-5 bars. It provides better control over water flow. The tap includes a separate pull out hand spray. The hand spray is most ideal for filling big pans or containers. It provides better control over cleaning as well.
4. Eve Luminaqua tap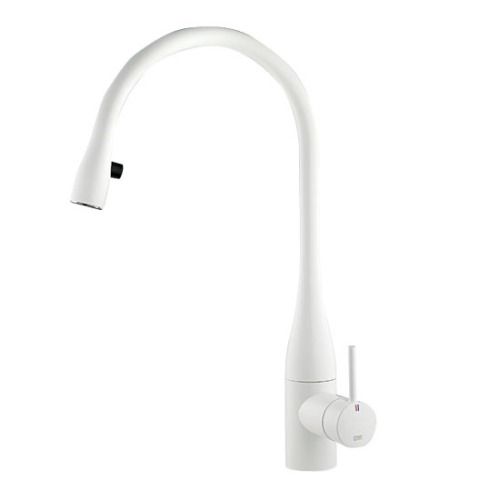 It is a slender tap which works with high pressure water systems. It is a beautiful tap with a pull out spray hose. The body construction is smooth and the design simple. Its white color provides a decent look. Its innovative LED light illuminates the water flow, thereby providing a unique view of water flow.
5. Rolux kitchen Tap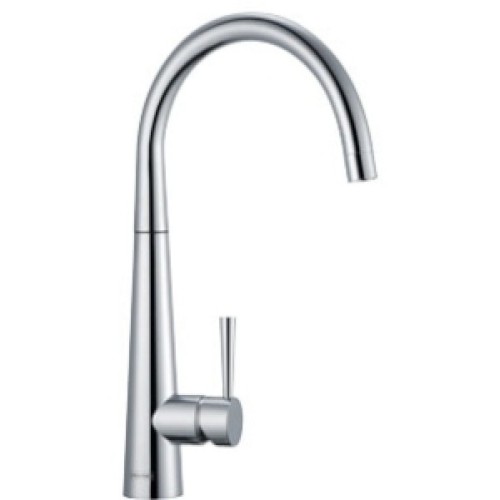 This tap has an amazing chrome finish which provides it a royal look. Its eye catching sleek design makes it a real centre of attraction in your kitchen. It's a high pressure tap which works on ceramic disc technology. The pull out nozzle has LED light; hence water gets illuminated as it flows inside the tap. It also emits a cool white color light, on turning the tap off.
6. Three hole kitchen tap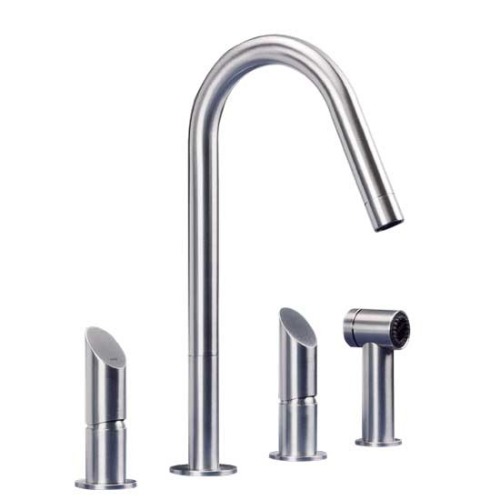 This tap works with high pressure systems and on the ceramic disc technology. The design is innovative and eye striking. The tap arrangement includes an aerator which produces a bubbling water flow. It is an expensive tap.
7. Modern kitchen tap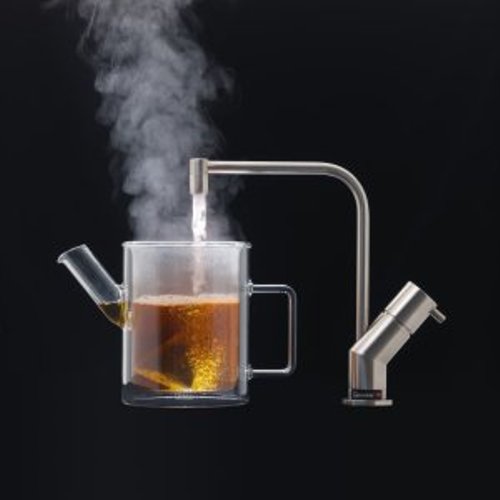 This tap has a bit complex design, but this design is actually helpful in filling large size pans. The height of the taps spout can be adjusted easily for filling large size containers. It works at a minimum of 1.5 bars of water pressure.
8. Potfiller kitchen tap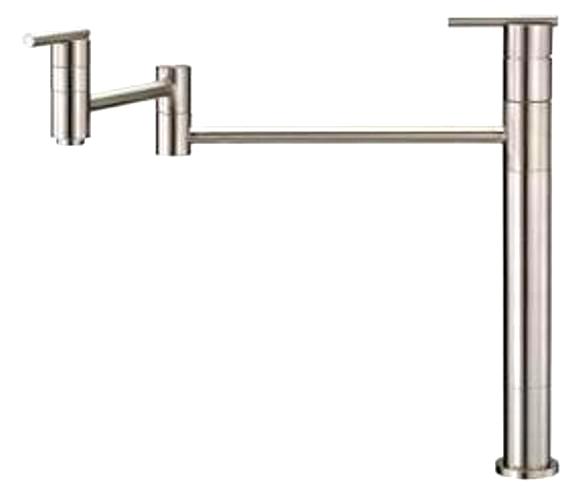 This tap has an artistic design. This tap is most suited for small size kitchens. It has amazing flexibility. You can fill water without lifting the container, since as the tap swivels it facilitates the ease of filling water.
9. Titanium kitchen tap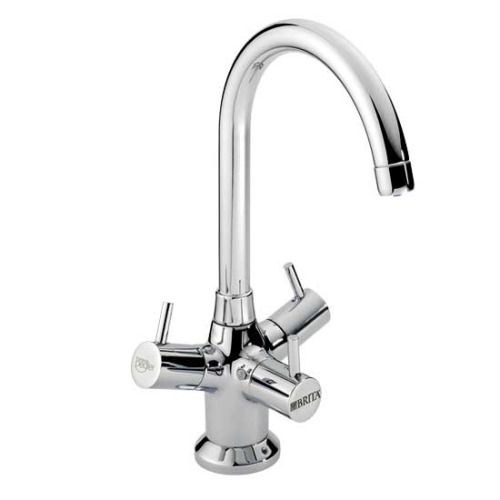 This tap is versatile and works with both high and low pressure systems. Yet another tap based on ceramic disc technology, offering better control over water flow. It has a smooth body construction.
10. Lisbon kitchen tap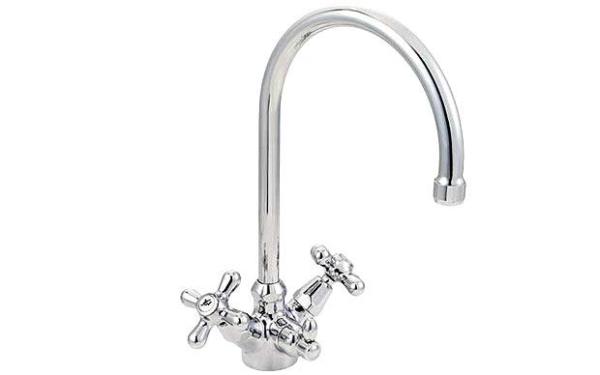 It's a low budget tap which would mostly suit traditional kitchens. It works on both high and low pressure water systems. The design is simple yet elegant.