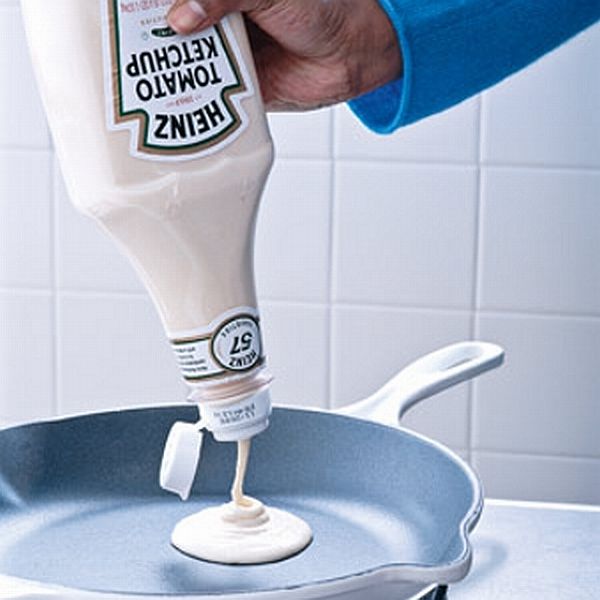 "Reuse, Reduce and Recycle" – these three words play a major part in our daily life. Every day we generate waste and other stuffs from our kitchen. Be it carry bags, food containers, jars, bottles; we end up throwing a lot many stuffs as wastes. Finding ways to reuse items in our home is one way to keep waste out of landfills and save energy. Facts and figures says that reusing items rather than throwing them away or even recycling them is beneficial to the environment. The process requires less energy than collecting and processing recyclables and trash. One can actually make a list to get a clear idea as to how many items in our kitchen can be reused to avoid landfills. Listed below are some tricks to help you with reusing your stuffs.
1. Metal clips
Save those metal clips that come with vacuum sealed coffee beans. Use them to clip away anything that comes in a bag. Use it for clipping your flour bags, cornflakes bags, etc.
2. Cardboard packing
Many foods in our kitchens come in cardboard packaging. Use these packings for wrapping gifts and shipping items. To use them for shipping, simply fill them and then wrap them with the blank side of a paper grocery sack.
3. Pickle and jam jars
Reuse these jars for keeping pickles, spices, salt, pepper, etc. You can store anything that you feel like. This helps in reducing the purchase of new containers for storage thereby promoting reuse.
4. Ketchup, soya and chili sauce glass bottles
Wash these glasses properly. You can use them as flower pots. You can keep them in your dining space, dining table, near window, in your kitchen or any specific place of yours. You can color these bottles with glass colors available in the market or you can fill water and add small colored stones and pebbles in the water. Keep your flowers or go for a money plant.
5. Old dust bins
Do not discard the old bins. Keep them in your garden and use as a place to compost matter for your garden plants. You can do any minor repairing and utilize them. Just open the lid and put your vegetable and fruit wastes inside.
6. Bags
Wash and use plastic and sandwich bags. Turn the bags inside out, wash in soap water, rinse and dry on a dish rack. These bags can be reused for wrapping toiletries that you are worried about spilling in your luggage while traveling. Reuse paper grocery bags by taking them back to the store for use on your next shopping.
7. Long containers
If you have any long container in metal or wood, you can use it for keeping knifes, spoons and forks.
8. Soup bowls
Old soup bowls can be used for keeping pins, safety pins, stapler pins, etc, on your study table or in your office desk. You can also add an artificial plant to it with some plaster of paris to create an artificial bonsai. For making this, first take some amount of plaster of paris and mix glue and water. Knead it to a dough shape and then fill your bowl with this mixture. Make a hole when wet and insert an artificial plant or twig. Keep under sun for drying. Once dried you can add brown color to the dried plaster of paris to make it look alike soil.
9. Egg shells
Crush the egg shells and and use them to deter slugs and snails from attacking your planted seedlings in garden. They make the surface rough and help in keeping away snails and slugs.
10. Plastic bottles
Preserve the bottles. Use them for getting petrol, oil or any liquid stuff. In case your squash bottle breaks, these bottles can be used for storing your squash. Install a water filter. Just carry a refillable container with you whenever you go out. This will avoid purchasing mineral water.