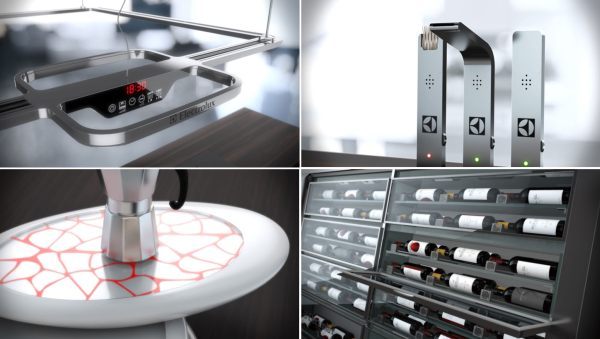 Many appliances ranging from large to small are used in kitchen. Kitchen appliances include mechanical or electrical machines. They may be small or big. Such appliances include refrigerator, dishwasher, ovens, water heater etc. Though stocking a kitchen with the best useful appliances can be a tedious task, it is necessary. Hence, always go for quality while buying them. Always choose the appliance which is of high quality, low on cost, durable and power saving.The appliance should be of appropriate size and should serve the purpose for which it is in the kitchen.
Let's have a look at the top ten kitchen appliances
1. Samsung RSH 7UNPN H refrigerator
This dynamic refrigerator comes with twin cooling technology, which cools the fridge and freezer individually. It keeps the freezer frost free and fridge contents fresh and crisp. The net capacity is 537 liters. It consists of separate dispensers for ice and water. It's a four star rating refrigerator, hence saves considerable electricity. It also incorporates an open door alarm which gets activated after two minutes of the door being left open.
2. Black and Decker Dustbuster
This is an effective portable dust buster which allows one to clean all spills in kitchen with ease. It is cordless and very handy. This 12 volt device works continuously for 12 minutes before requiring a second charge. Its design is elegant and user friendly which makes it a useful device for the kitchen altogether.
3. Bosch dishwasher
This amazing Bosch product is a sort of must to keep kitchen appliance. The dishwasher has an adjustable basket system to accommodate dishes and pans of all sizes and shapes. It is the most silent dishwasher. It requires minimum of water and electricity, hence it's the most efficient dishwasher to be used in kitchen.
4. Zip Hydro tap
This tap provides boiled, chilled and filtered water instantly. It is the best for getting hot water for coffee, tea or chilled water for squashes. It provides up to 85 chilled glasses and 60 cups of boiled water per hour of usage. This useful appliance also has a child safety lock for children safety.
5. Bosch combination wall oven
This German engineered Bosch oven has a stainless steel body. It has an extra large door for easy regulation of the cooking process. It has 14 specialized cooking modes. Preheating is unbelievably rapid, completing in just seven minutes. The high quality rack supports can hold the heaviest dishes. It has a programmable electronic cook timer. It includes an automatic temperature convertor for convection food preparation.
6. Caple Bottle wine cooler
This compact wine cooler has a cooling range of 5-18 degree Celsius. It has a beautiful stainless steel handle and black door frame. It has a capacity of total seven bottles. It runs silent and consumes minimum of energy.
7. Invisua 10 inch flip down kitchen TV
This amazing 10-inch TV folds down when required for watching and folds up again when not in use, by means of a magnetic clasp. It rotates at full 270 degrees for providing the best viewing experience in the kitchen. This compact TV is very simple to install.
8. Panasonic bread maker
This bread maker allows you to make bread in 10 modes. It has a white color shiny body with regulating controls on it. It helps you to make fresh bread any time. This model is compact weighing mere 6 kg. It has a digital timer. This appliance has also won the good housekeeping award for its superb kitchen performance.
9. Kenwood hand blender
This compact hand blender is available with two heads. It supports total 23 functions. Extra attachments can be used as per choice.
10. Samsung wall mounted hood
This stylish cooker hood provides the choice of three speeds. It quietly and quickly removes smoke and steam from your kitchen. Its carbon air filters not only removes unwanted vapors, but eliminates the bad odor as well.