Since homeowners spend a significant amount of time in the kitchen preparing meals for the family, it needs to be updated at regular intervals not just to make it appealing but also ensure good health and overall wellbeing of the family members. However, kitchen remodeling can be a time consuming task that can burn a big hole in your pocket as well.  If you follow the following kitchen makeover tips and ideas, you can manage to keep alive the freshness without spending a fortune.
Reface the cabinet doors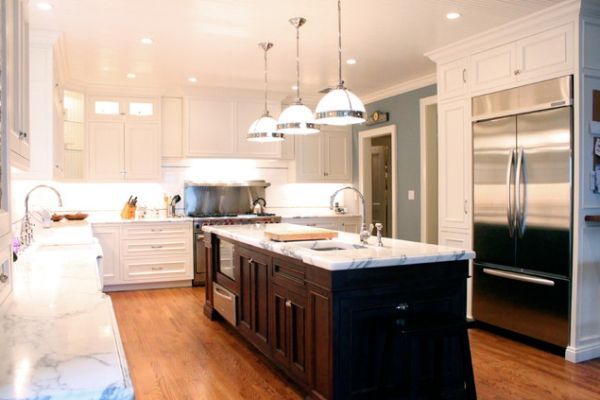 Replacing the entire cabinetry in your kitchen is an expensive affair and is wastage too. So a wise but at the same time economical step is to reface the cabinet doors, if the cabinets are not very old. If you feel the cabinets are old and are not in a condition to bear the burden of replacement, you can go for spray painting. It is easy, neat and brings a nice and attractive change in your kitchen cabinets, just as you desire and deserve.
Put up a unique print on wall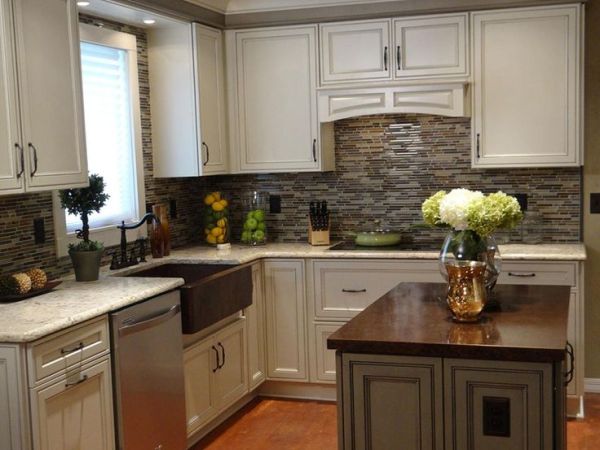 If you do not have adequate budget to spend on expensive wallpapers or wall paints, you need to be a bit creative and smart while refurbishing your kitchen walls. You can cover one or more kitchen walls with a print you find eye catching. All you need to do is buy a stencil, available in a wide variety in the market, to create a print that suits your personality or kitchen theme aptly.
Update lighting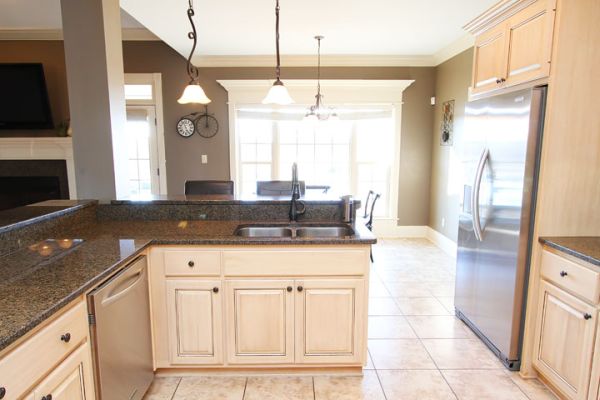 Yet another thrifty way to add elegance and uniqueness to a kitchen décor is to update its lighting. If there are pendant lights, replace them with ceiling lights. If your kitchen is huge, you can have a small,stylish chandelier hanging above your kitchen island. While choosing lights, keep the existing décor and theme of your kitchen in mind.
Stylish backsplash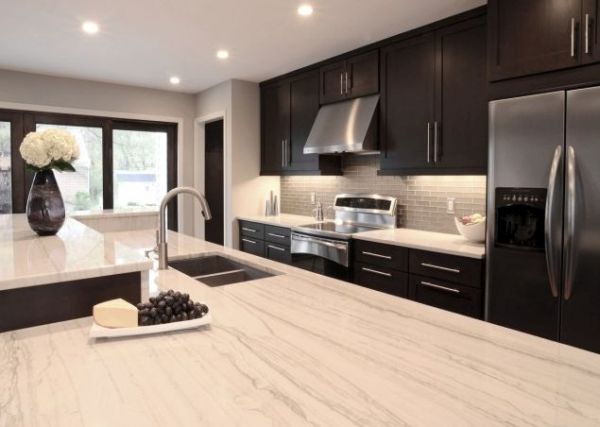 You can also add a new life to your kitchen by investing in a backsplash. Don't hesitate in going bold, as a bold and beautiful backsplash can become a focal point of your kitchen. You and anybody who enters your kitchen will be unable to take off their eyes from it. You can create one by spray-painting an old set of ceramic tiles, or invest in new and ultra-attractive mosaic tiles or mirror tiles for the backsplash.
Usually kitchen remodeling is money and time intensive. However, there are many creative and smart options that could help you give a new look to your kitchen without the need to shell out a fortune.