A kitchen backsplash can uplift the appeal off your kitchen. The wall behind the stove and the washing area is prone to get dirty. By using backsplashes, we create easy to clean surfaces in the kitchen. There are large varieties of material, like the following, that can be incorporated in the backlash of your kitchen.
Stainless steel
Stainless steel is an evergreen material, once incorporated it will not get outdated ever. You can use a steel sheet or install it with some tiles. The beauty of the material is that it would match with all your stainless steel finish appliances. All the splashes and stains that appear on it, would be very easy to clean.
Natural Stone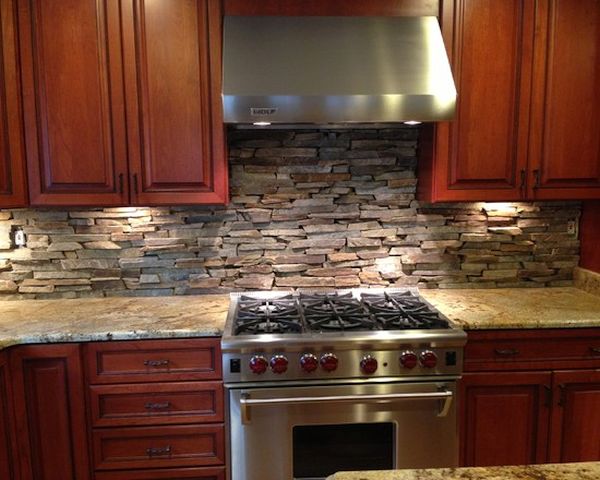 Natural stone brings in the natural element in the kitchen, they give you a rustic look and a cozy feeling. Installing marble or granite on the backsplash will make things easy to clean. You can use the same marble or granite that has already been used in the kitchen. It would be interesting and pleasing to see the same marble on the counters and backsplash.
Recycled ceramic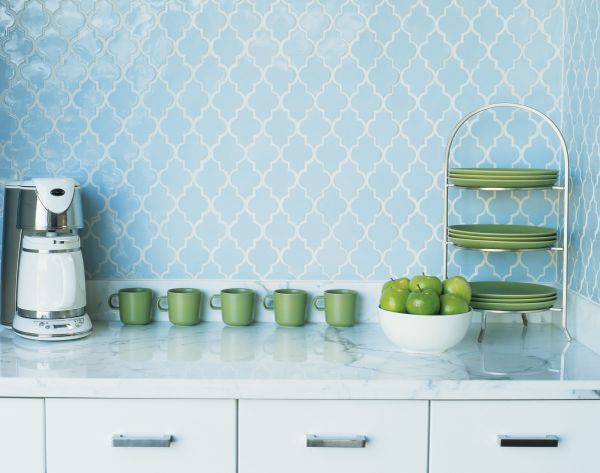 Another sustainable option is the recycled ceramic tiles, and show your concern for the environment too. Recycled ceramic is just like the non- recycled one, the difference would lie on the quantity of availability. Each batch would differ from the other as the raw material may differ. If you choose to go in for the recycled option, buy appropriate quantity in one go.
Mason jar mosaic backsplash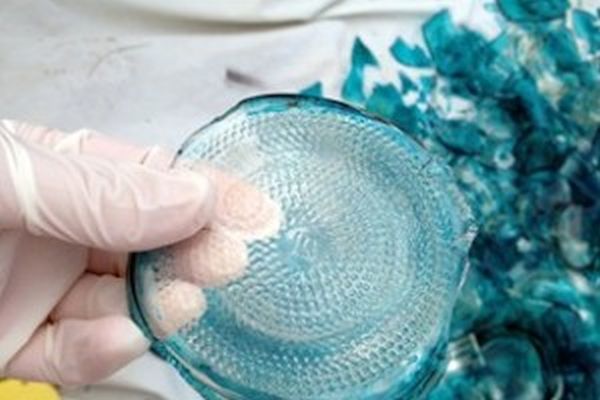 This creative project would add a vibrant color to your kitchen. Take a few mason jars, tile adhesive and a dye to paint these jars (Vitrea 160 to paint them turquoise). Paint the mason jars with the dye, bake it in the oven, and let them remain inside the oven until they cool down. Spread a bed sheet on the floor, prefer to do this outdoors, and place them on it.
Cover the jars with the bed sheet so that no glass flies outside. Take a hammer and break all the jars, pick the ones that you think would be suitable for the backsplash in a bucket. Use the adhesive to stick these to the wall and make a creative backsplash. You can paint the jars with any other color that you wish to.
A backsplash is one place that could serve to highlight your kitchen. Not only will it help you to clean the dirt with ease, but bring out the beauty of your kitchen.