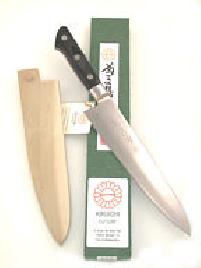 Knives are the only thing that almost all chefs are crazy about. View this collection of precious knives.
Forschner knives
If you want to get these knives, head straight to chef's outlet. Rated as the best by the Cook's illustrated magazine, they are a must-have.
Kikuichi Herb Snips
They are undoubtedly the sleekest and beautifully done tools which deliver it work to the utmost perfection. It is capable of handling difficult and delicate work with great ease.

Traditional Japanese knives
If you are an avid collector of traditional Japanese knives, check out this complete package of ethnic knives made for the professionals as well as for domestic purpose.
Read more: Chef's Outlet