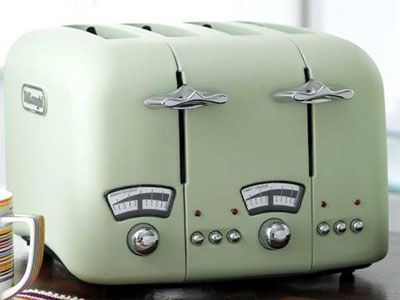 If you are looking for a like looking companion for that retro-styled SMEG refrigerator of yours then this 'classico blue' stainless steel toaster will be the best bet for you.
The rounded bod and the classic looks make it a worth buying accessory, not just from the functional angle but also for the aesthetic reasons. It can be a cool add-on to your breakfast collection. Talking about the features, the De'Longhi's brainchild boasts of 4 slice grilling apart from giving you advanced settings that include a frozen bread setting, reheat button, and self-centring system for even toasting. Hmm…sounds a great bet for £50.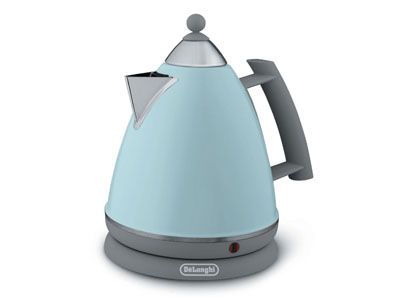 Add to it the matching kettle and there you have a complete set. The kettle is priced at £45.
Via: GadgetCandy