Bread is one food product that is in-stock in every home and retains its freshness only when it's stored in airtight containers. Storage products no longer look drab and are being designed to be center pieces when they sit on your dining table.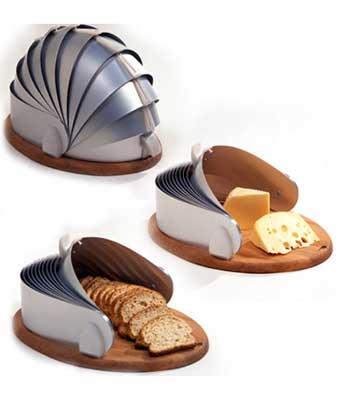 Check out the Armadillo Breadbin; this object of desire is sure to be a conversational piece in your kitchen. When you own this irresistible piece, you don't need a topic to start a conversation as you dine; made of brushed aluminium, wood and plastic, this stylish, sleek and beautiful breadbin takes care to break the ice and keeps the conversation going.
This £62.95 appliance from wheredidyoubuythat.com is the coolest one I have seen so far and I want one NOW!