So you are totally bored of your same old kitchen cabinets and planning to paint them yourself for giving them a fresh look. Well, it is certainly a wonderful initiative as long as you can execute the entire task in an organized and efficient manner. Points to remember by Dr Prem Jagyasi for painting your kitchen cabinets successfully: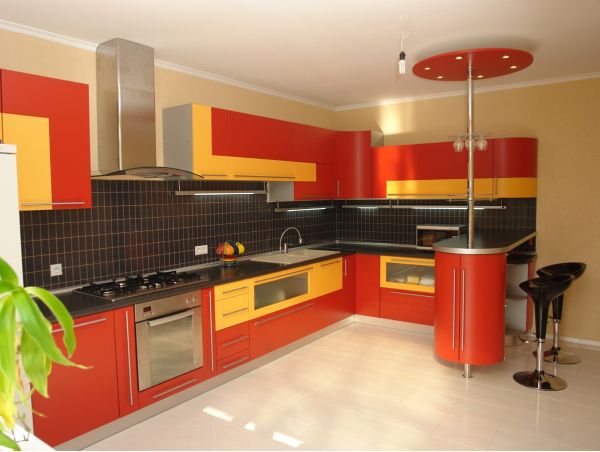 Select the Primer Wisely
Primer is the basic yet most important factor to consider when it comes to painting kitchen cabinets. You should choose the primer by keeping the surface (laminated, metallic or simply wooden) of the cabinets in mind. Whether you go for a waterborne primer or a solvent-borne one, make sure that you tint it to the shade similar to the top coat you are going to use.
Choose the Right Paint
There are low-fume acrylic enamel (water-base) paints, which can be cleaned by using water without any trouble and alkyd (oil-base) paints, which need enough exposure to air due to the presence of solvents (somewhat damaging to our lungs). Unlike acrylic paints, alkyd paints gives a durable finish and it should be cleaned up with mineral spirits only. So, pick the right paint depending upon your requirements and go for the best quality. In order to get a super smooth paint finish, opt for a self-leveling paint.
Get your Cabinets Prepared
Before you start painting your cabinets, make sure that all the drawers, shelves and doors are removed safely. Also, use tools like screwdriver, drill, etc. and take out the handles, hinges and other hardware in a proper manner. The cabinet surfaces should be cleaned with a well-proportioned mixture of TSP (Trisodium Phosphate) and water for eliminating all sorts of grease and dirt. Keep sandpaper (120 grit to 220 grit) handy to smooth out the surfaces or simply apply a deglosser to get rid of the glossy finish.
Take Some Preventive Measures
You should always go for a test run prior to applying the paint to the surfaces of your cabinets actually. Start with priming as well as painting the reverse side of a cabinet door. If you are convinced with the outcome, go ahead. Always put on protective robber gloves while painting your kitchen cabinets. Wearing a pair of protective eyeglasses will also help you a lot.
Summary:
If you want to get rid of your old kitchen cabinets without spending a huge amount of money, painting them with a new shade will be helpful for you. While giving your kitchen cabinets a makeover in this way, you should follow the tips and instructions mentioned in this article.