The metal, stainless steel that initially was used for cutlery and utensils has of late made inroads into several other aspects of the kitchen too. You can now find this material used in tiles, kitchen countertops and backsplashes too. Stainless steel makes high impact, stylish kitchen backsplashes and besides these last forever, are easy to install and above all, they do not need any grouting.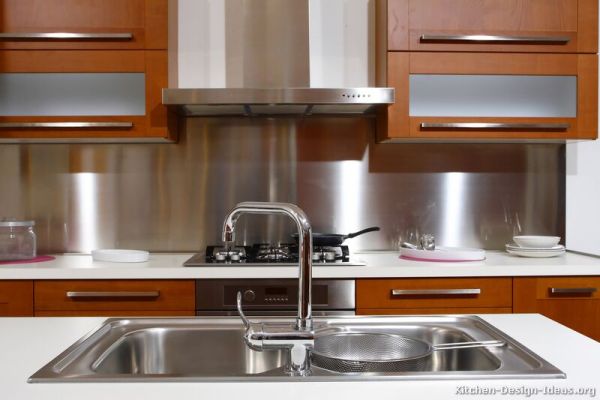 A tile backsplash made of stainless steel can give your kitchen an updated and modern spin. Its surface apart from being contemporary is also simple and easy to clean thereby making this a perfect selection for kitchen backsplashes.
Designs
Tile backsplashes made of stainless steel is made accessible in a plethora of styles and sizes. There are ample designs for you to choose from. While some are smooth in nature, others are embossed beautifully with artistic designs, such as diamond or floral patterns. Gone is the time when stainless steel backsplashes were used only in restaurant kitchens.
However, with technological advancement, you can now use them in your kitchen, but ensure to select one that best compliments your kitchen theme. These designs include traditional mosaic tile styles, finishes, swirls among others.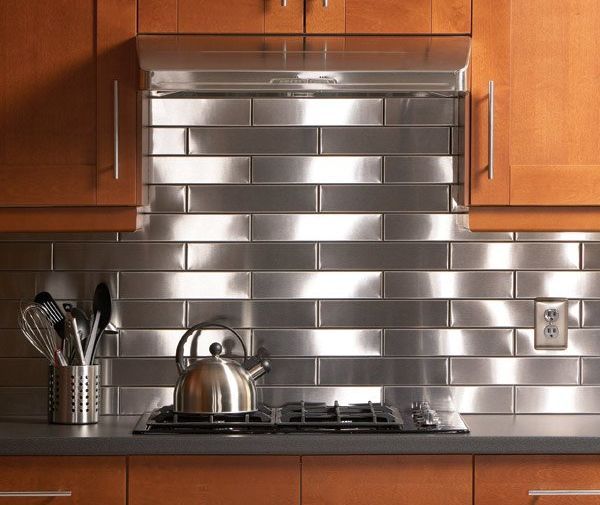 Modern look
Stainless steel tile backsplashes are perfect for today's modern kitchens, which boast of a futuristic theme. This will go well with stainless cookware and utensils. It also will offer an excellent contrast to your wood cabinetry, especially in dark finish. Owing to its streamlined and clean look, it will make your kitchen appear clutter-free.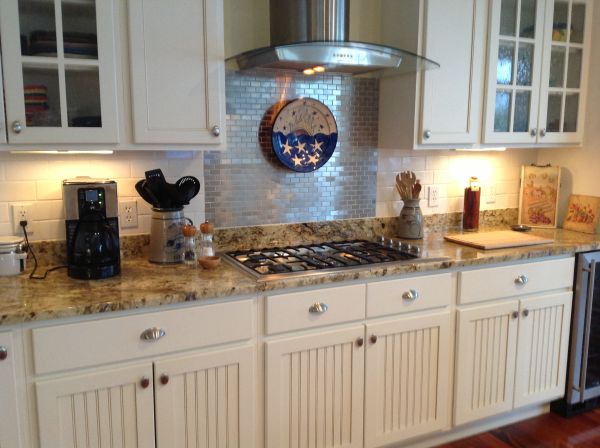 Durable
Stainless steel tile backsplashes are highly durable compared to a backsplash made of other materials such as wood, glass, rock, marble or ceramic. Steel being a metal will not break unlike other mentioned materials.
Besides, it does not rust that will further prolong its lifespan. As it lasts for a prolonged period, you no longer have to replace it soon, which will help you to save your money with respect to installation expenses.
Summary:
Tile backsplashes made of stainless steel are indeed a worthy investment. These are easy to clean, last for a longer period, are heat resistant, versatile and are truly stylish. Such tiles neither tarnish nor rust and above all are antibacterial too. No wonder these tiles go with modern kitchen appliances very nicely and are presently amongst the most favoured kitchen materials and for good reasons.