Give A Lift To Your Kitchen With Modern Cook Tops
Kitchen remodelling is among the most popular step adopted by homeowners for remodelling and improvement. Leading cause behind its popularity is excellent return on investment and increased value of home. Smart kitchen renovation has grown as a leading focus for most of the homeowners who aspire to make their kitchen experience much easier and pleasant. From high-tech to energy-efficient kitchen appliances, smart kitchen requires the whole lot to give an appealing look. Many families spends maximum hours in kitchen and this is the foremost reason why remodelling of kitchen is very essential to nurture modern necessities. Nowadays, cook top with manifold energy-source and self-cleaning stovetops have evolved as completely new ideas for modular kitchens.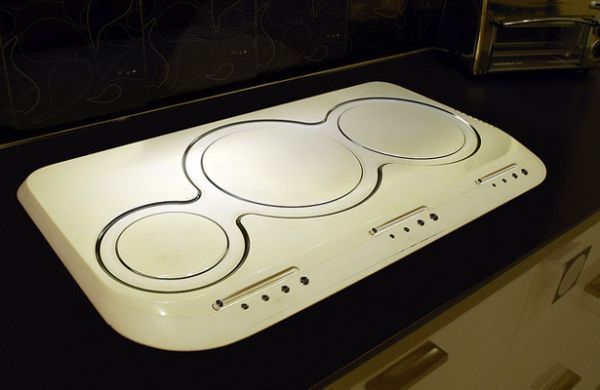 How To Settle On Smart Cooktop?
Technology and modernism have added a new dimension to living style. Futuristic gadgets have open up its way to modern homes for making chores more effectual and less time-consuming. Energy-efficient and superior appliances are now a decisive part of every modern kitchen. Cooktop is most recent entry to the genre of modern appliances for the simple reason that more and more people prefer using energy-saving devices. This further makes it very essential to have a look on some of the smart cook tops. Right now, most of the manufacturers have come up with sleek ceramic glass cook tops that are not only stylish but also capable of producing linear flame.
With clean and ergonomic design, you can consider choosing three-burner cook tops featuring dial-control for flame setting. Modern day cook tops are equipped with excellent innovations to make your cooking experience more organized and better. In addition to this, you can also decide on truly innovative, high-tech, space-efficient and foldable cook tops that you can keep vertically against wall after use. These advanced cook tops are equipped with scanner, which can read chip providing information about cooking time and temperature. Sleek designs of stainless steel or glass cook top are not only secure and easy-to-use but proffer a complete solution for small kitchen design.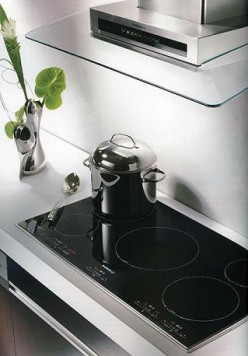 About Induction Cooktop                              
Roll-up induction cooktop separate induction coil from electronic circuits for solving the problem of thick cooktop. This cooktop is quite different from traditional one where electronic circuits are located close to induction coil. Induction cooktop is designed especially to separate both the sections with small induction coil that proffer you an ability to fold heating parts. These induction cook tops are handy and complement urban living without occupying much space.  Another unique addition to the collection of smart cook tops includes touch induction that is truly a visual glee of modern living.