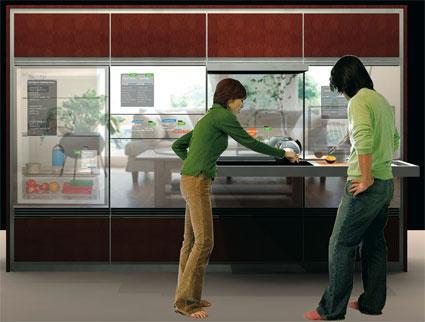 GE's kitchen of the future is your sixth sense, which can sense your craving for a specific food and give you a list of foods available. The kitchen has interconnected pieces which can communicate with each other and has predictive computing that will bring out the shopping list, process of new cooking techniques or simple meal preparation.
The GE's kitchen of the future has the following features:
Speedcook Oven, Multi-Technology Oven, Slide-Out Cooktop, Ionizing Vent, Water System and Dishwasher.
The best part of your sixth sense is that it focuses on enviromentally friendly products. What else can a kitchen freak look for as a revolution in her or his kitchen. Watch out if your hubby takes off frequently to help you in the GE's kitchen of the future.
Via: Hometone