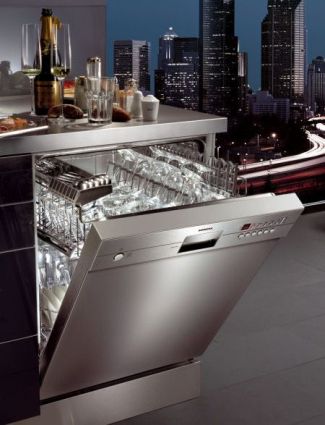 New Siemens Party dishwasher has added new specialty cycles and auto wash (compact, simple and ease your workload) for kitchen geeks. As it cleans your kitchen mess within seconds, it would probably make you dump your old dishwashers now.
The Siemens Party dishwasher reduces the speed of all wash cycles up to 50 percent. Simple equipment with sophisticated features eases your workload.
This equipment doesn't restrict you to a specific detergent. It's so simple, you just have to adjust your cycle and rest of the work is done by it; it chooses the right amount of water and temperature automatically.
This stainless steel built in dishwasher embellishes beauty of your kitchen and doesn't sacrifice its efficiency for the sophisticated features.
Via: Appliancist