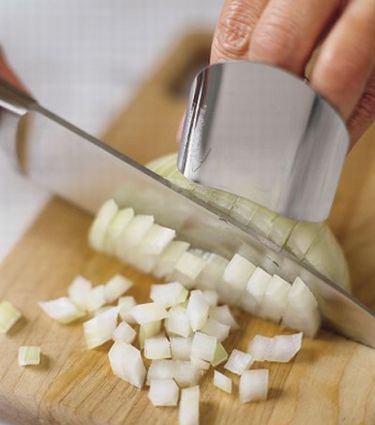 William Sonoma a company (based on direct selling concept) basically dealing with specialty cooking utensils and other house-wares along with a variety of foods brings knife guard to serve your purpose.
I often chop my fingers while in kitchen preparing my recipes. And there fore I avoid any work concerning chopping of vegetables. But now you need not stay off your kitchens.
Use is simple and it will act as a shield to protect your delicate fingers.
Simply slip stainless steel (2 inch diameter) guard lowering it into middle finger and slice your ingredients without any fear. The edge of the curved shield holds food in place without splattering else creating a mess. The guard fits most of your fingers and is dish washable.
Get one immediately as the product is available online.
Via: kitchencontraptions