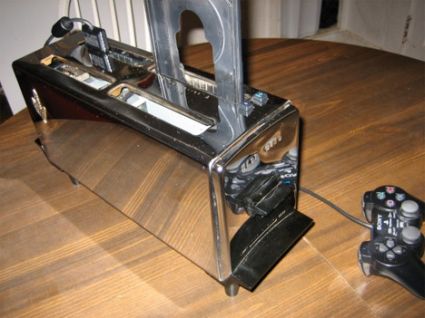 Getting bored, try to be a bit innovative, just like Ryou and her friend, the weather was cold, it was snowing out and the geeks converted their toaster into a fully functional PlayStation.
I would have never imagined such an invention. It's awesome, the talented and genius girl decided to make a PlayStation out of a toaster. PlayStation, just seen in the TV rooms, now a toaster in the TV room displaying awesome scenes and games.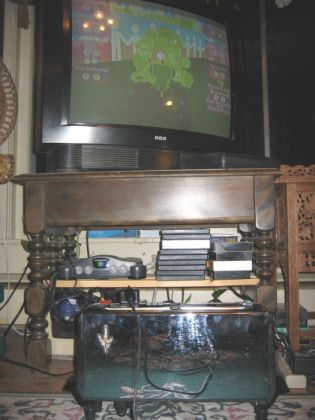 The remote control has four buttons for navigation, up, down, left and right for previous, next, reverse and forward respectively. Buttons for toggling, while you shake it skips a song and if shake for a longer time span it skips more than one song. So, what you're waiting for, just collect your tools and carve out a new companion for your PS3 grill.
Via: Destructoid