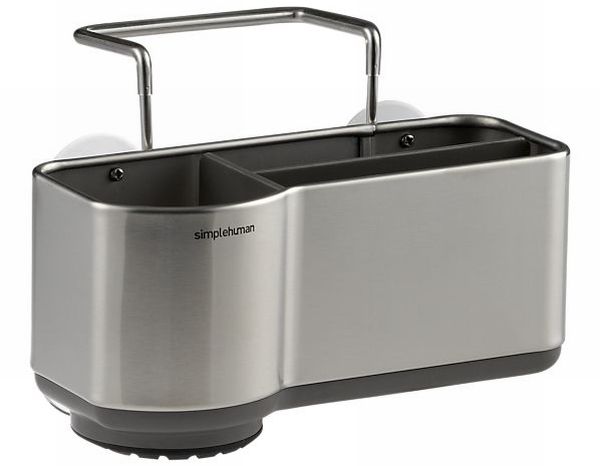 Working in an organized kitchen will provide you a satisfying experience. You can finish your work quickly without going through any hassles. The biggest advantage is that you can save a lot of time by accessing the required things in a jiffy. Organizing your kitchen will also help you store the things properly, and have an exact count about the various items you have in the kitchen. This can save you from repurchasing certain things too. If you do not have an organized kitchen, you can make use of various kitchen tools that will efficiently help you in organizing. You can also organize your kitchen with these tools given below:
1. Baskets
The best way to organize your kitchen is by using baskets on the shelving. The drawers in your kitchen may not be very easy to access or store all kinds of things. They are deep and things tend to disappear quickly in the clutter. Use decorative baskets matching to your kitchen decor. They can be different fancy shapes if you want to make the kitchen look more attractive. The baskets can be used for storing handy items such as hammers and nails. Another basket can be used for holding your favorite recipe books and magazines.
2. Hooks
Hooks are great for organizing your kitchen in a decorative manner. They come in so many attractive shapes and designs suitable for hanging various things. They can be used on the walls for holding items like aprons, pot holders, utensils and spatulas. This is one of the best ways for saving the floor space and utilizing the wall space. Use your creativity and decorate the walls accordingly to match the hooks. Remember not to add too many things because it may look cluttered.
3. Magnetic strip
A magnetic strip is very useful for holding things like your knives. Instead of simply letting them roll in the drawers, you can neatly arrange them on a magnetic strip. Apart from looking great it is very safe as well. You can handle the knives with care. It can free you from digging into the drawers for your favorite knife that could cause some accidental cuts. Use the magnetic strip on the wall in a safe and accessible area and store your knives there neatly.
4. Canisters
Canisters are one of the best organizing tools because you can use them for storing various items. Since they come in different shapes and sizes you can use them for holding a wide variety of things. The canisters can be used for storing various items like the beaters, spatulas, potato mashers etc. If you have a large collection of cooking tools, these canisters are really useful for storing them in an organized way. They add a lot of style to your kitchen too.
Apart from using the kitchen organizing tools divide your kitchen into various zones so that it becomes very easy for working. You can have different zones like the cooking zone, preparation zone, cleaning and the serving zone. Appliances belonging to each zone can be organized neatly in the respective zones without creating a clutter. This will help you to make enough space in the kitchen even if it is a small one. So organize your kitchen properly with some useful kitchen tools and enhance your efficiency.