[box_dark]Open Plan Kitchen Designs[/box_dark]
In the modern day, kitchens are for sure the focus point in most of the homes when you talk of interiors. Designing a kitchen is a big deal. More importantly, kitchen area is gradually becoming more a part of your living room and a place where in you want to entertain your guests by doing live display of your culinary skills. It will not be wrong to say, that kitchens indeed have become a style statement in modern day homes. With living spaces becoming more compact and families getting smaller, open kitchen with dining space being part of it, have become a huge rage.
Not just for the look factor, open kitchens are also popular for their very practical usage and the openness such kitchens lend to a living space. There can be a numerous variety of open kitchens: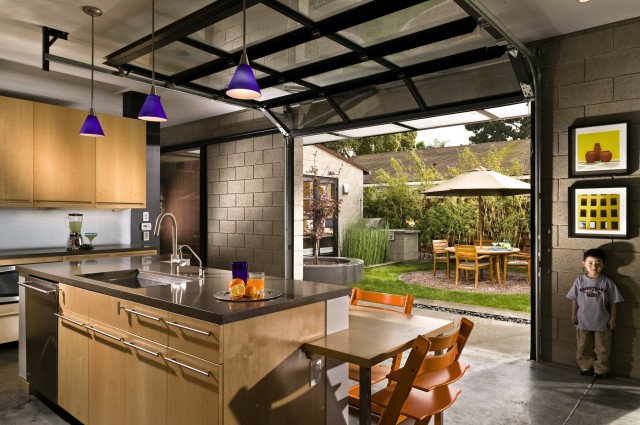 Partially open
Completely open
Open kitchen with a kitchen island
Gallery style open kitchen
The kind of options available in this segment of kitchens is simply endless. The open kitchen designs are both practically functional and exceptionally glamorous in their looks. The way the space utilization is done is just commendable. A backyard in the house behind the kitchen, can be covered and taken inside the house and what you have is an extended dining area and a fabulous
open kitchen, which looks much more bigger and airier. A service balcony, with the kitchen can be covered with a glass door and included in the kitchen, adding much more space in the kitchen and adding a lot of airiness and light to the space.
If you are someone, who seeks privacy in the kitchen and cannot afford the luxury of having a closed kitchen due to lack of space, then a partially open kitchen is a good option for you. The kitchen, can be made open in a manner such that, you can have your cooking and washing areas concealed and the rest of the area open, so that you have enough moving space. Concealed modular storage systems have come up in a big way, to help you plan your open kitchens effectively. In open kitchens, you can have your choice of a neutral kitchen, colorful kitchen, green theme, classic theme, modern contemporary theme, Gothic theme. The options are just endless.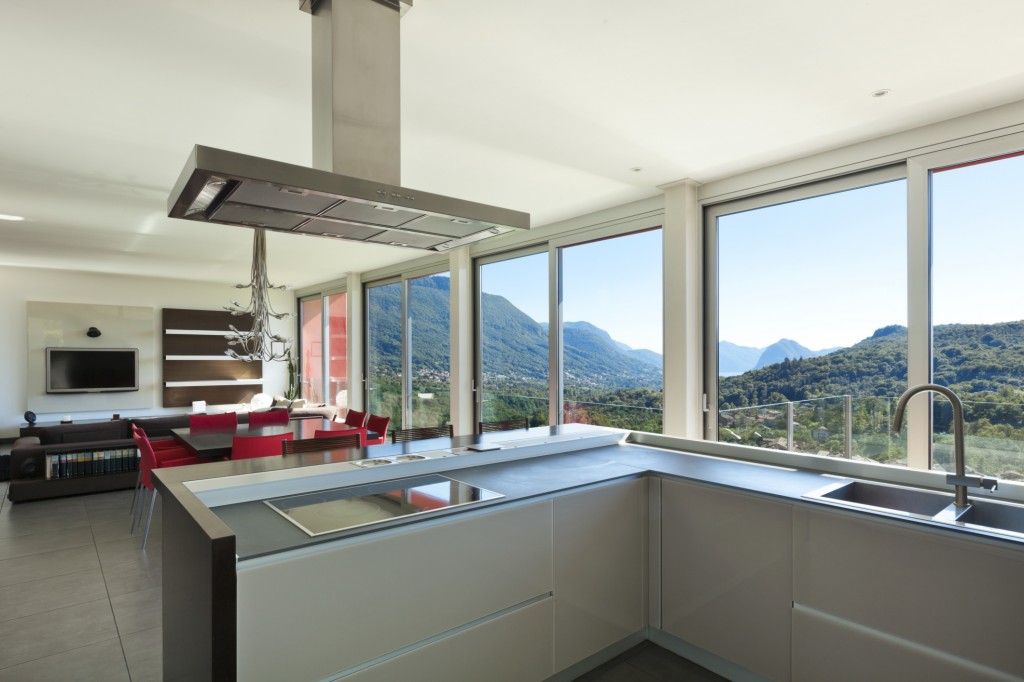 In times, when there is a dearth of space, and we are living in compact spaces, open kitchens with such high gloss and trendy designs seem to be a perfect solution for our modern lifestyle.