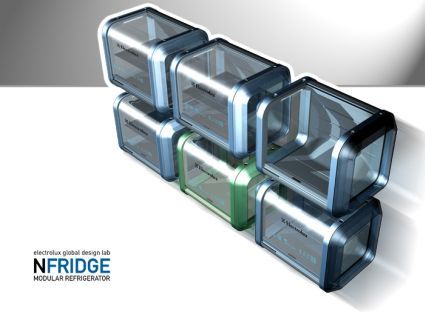 Roger Santos designs a compact and portable NFridge, yet mundane wonder of the unimagined world. Dicing NFridge is what we need for our future. Refrigerator, what comes in your mind? Heavy bulky device used for storing and cooling your food ingredients along with wines, vodkas and beers. Yes I m sure die hard drinkers love chilled beer. But Electrolux global design comes up with a small and compact refrigerator for congested abodes.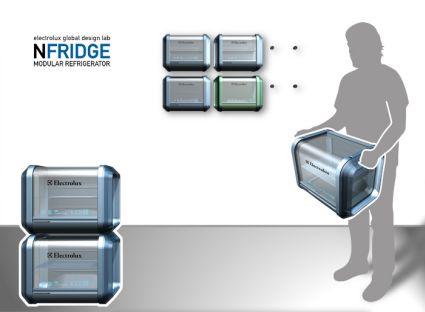 Some of the features and plus points
Compact indispensable modules of the fridge separate the refrigeration space into series of independent modules.
You could stack these modules one above the other or you could use your creative mind to place them.
The equip is based on magnetic refrigeration using electromagnetic principles; to effectively produce chill waves within few seconds. On a whole efficiency and proficiency is not affected.
So what are you waiting for just bag one for your abode.
Via: Yankodesigns