Overview
Linoleum floors, that had dropped out of favor with homeowners, is back with a bang today with increasing number of people opting for it. From something that was considered as dirty and troublesome to maintain, this is a real change of heart. Linoleum flooring looks just like vinyl flooring.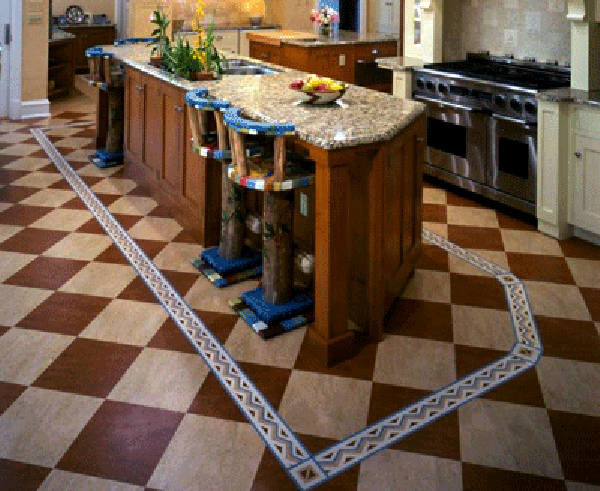 Components
It has been constituted from the 'lin' of linseed and 'oleum' that stands for oil. Linseed oil is combined along with tree resins, wood flour, a bit of ground limestone, cork dust and pigments for coloration to get the linoleum flooring.
High points
It must be said that linoleum floors are super durable. It wears incredibly well and do not be surprised to find 50-100 year old houses having linoleum flooring. It was also a bit softer than the ceramic tiles and thus gave comfort to those walking on it.
With the arrival of a greater color range, the linoleum floors seem to have arrived back into the good books of people. Also, people are now searching for that old-world look and original flooring. And so, even expensive remodels are coming with linoleum flooring. The waxing and maintenance hassles remain however.
Low points
The linoleum flooring fell out of favor because of the difficulty the homeowners faced in maintaining it. It had to be regularly polished and waxed which meant too much efforts. Added to this was the fact that vinyl was available in greater range of colors and was easier to maintain. Compared to vinyl, linoleum looked boring and dull.