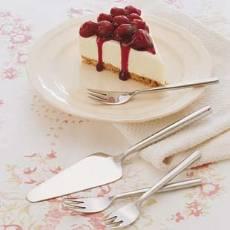 Take it for granted that these handy kitchen utensils will surely make a difference. You have a party coming and you just baked some real good cake but you don't have the right fork to serve it to the guest.
Pastry Forks Slice
Add some flamboyancy to the yummy delight that you just baked by serving it on a sexy plate piled with these chic pastry forks. Made from stainless steel they are highly durable.
Colander
This Enamelled Colander comes in three different traditional shades and features stainless steel rims. It is best for everyday washing and for straining vegetables and pastas as well.
More at: Cucina