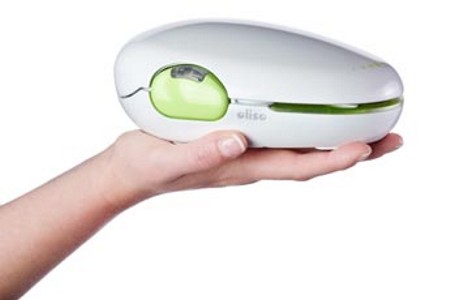 Frisper Freshkeeper is a patent pending technology to store your eatables at their freshest. Its a powerful vacuum sealer that comes with specially designed bags to solve all your food storage problems.
Frisper Freshkeeper is about the size of your palm, but its powerful mechanism allows you to suck the air out of the specially designed Vac-Snap bags with a single click. Just fill a Vac-Snap bag with the items you want to store and place it under the Frisper Freshkeeper's lid. A single click is enough to suck out all the air from the bag.
The Vac-Snap bags are made of multi-layer material featuring a zip-top closure which allows efortless opening and resealing of these bags. The bags are reusable and can be reheated in a microwave.
Frisper Freshkeeper sells for $99.99 and comes with five gallon size bags and five quart size bags. Additional Vac-Snap bags are available in packs of 14 gallon bags or 20 quart bags. Each pack is priced at $11.99.