The beauty of granite countertops lies in their natural style and design. These easy to maintain and install materials can end up costing you a lot more than you bargained for. Granite countertops can enhance any space. Their durability and easy to maintain features make them an ideal choice when you have kids or pets. Given the fact that they are very expensive, not everybody can afford them.
For people on a budget opting for a Granite countertop may not help them because of the financial constraints. Well, you do not have to be disheartened by the fact that your budget is stopping you in any way. There are various alternative and ideas to create the same look without paying too much. The innovative ideas mentioned below interview some of the different ways you can opt for the slope.
Get the granite look by using paint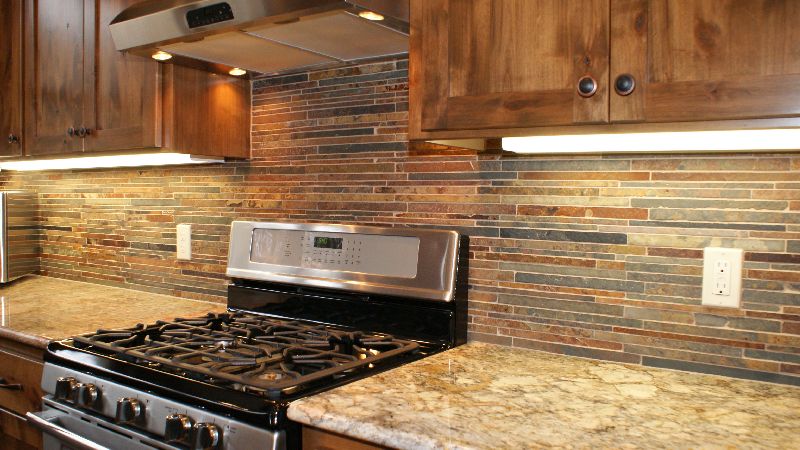 The easiest and economical way to bring in the granite look is by using Paints. For this look, all you need are a few paintbrushes, a paint roller, and a sponge. On a wooden surface take the color of your choice evenly spread it to form the base of the foundation. Use the roller brush to give it a neat finish.
Then Take neutral or classic colors like black, brown, tan, beige etc and differently sized brushes. Put different sized patches of each color and scatter the colors around. Using the sponge, give the smudgy and blending effect that you would find in real granite.
Leave this to dry properly and then give it a laminated finish and place a solid transparent glass. You can also opt for the marble style painting to bring in the look and feel of the granite finish.  Use the roller at the end of the paint job to give it the final touch.
Note-  Just make sure that until the paint dries up properly you do not go close to the space. Once it has dried, apply a transparent coat to bring in the shine.
Use old granite pieces and blend them together
You can also choose to use old and unused granite pieces and blend them together. In this idea, you would need cement or heavy duty commercial glue to stick the pieces together. If you plan to go with cement, then it is advisable to ensure that you mix it well so that it binds properly. In case you are going with heavy-duty glue, it would be advisable to have a strong base to give the additional support.
Buy the ready to install pieces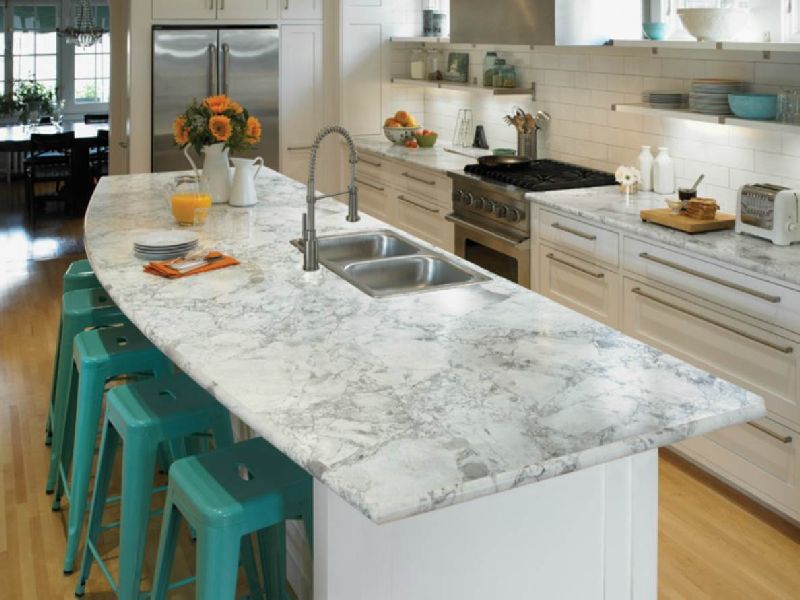 Instead of going for the slab, you can save money by going for readymade pieces instead. These pre-cut pieces are not as expensive as the slab. The good thing about this option is that you can get the normal size easily. This is an ideal way to save money, and still get the granite look that you want.
Tiles can equally do the trick
Another way to get the granite look is by going for tiles that are designed to replicate the granite look. This option is not only pocket-friendly but also a good choice when you want to incorporate the look without spending too much. If you plan to go with tiles, then you can easily purchase them from any local store and get them installed.
Recycled glass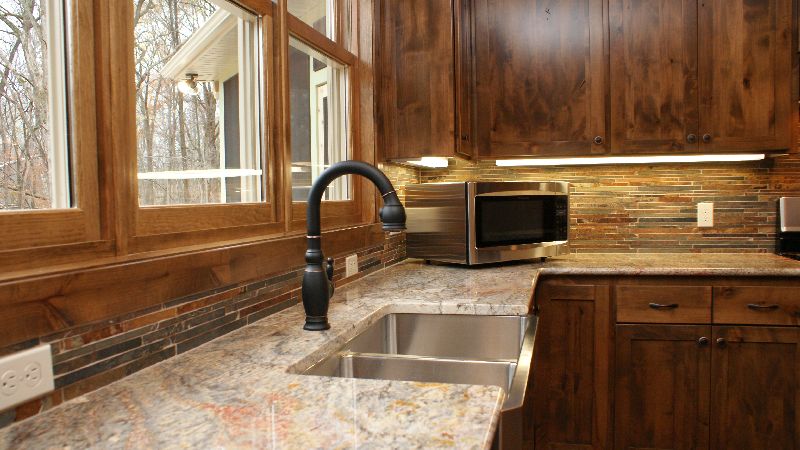 The beauty of recycled glass is that it can reflect the granite look easily. In this idea, you do not have to invest too much of money buying a new piece. Instead, you can use small pieces of glass to form the granite look. There are also readymade recycled glass slabs in the market that are easy to install and still give you the same finish that you desire.