Kitchen is the heart of every home. It demands a lot of nurture and attention. The time spent in the kitchen is a moment to be embraced because food cooked with love holds all relations together.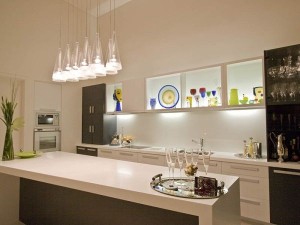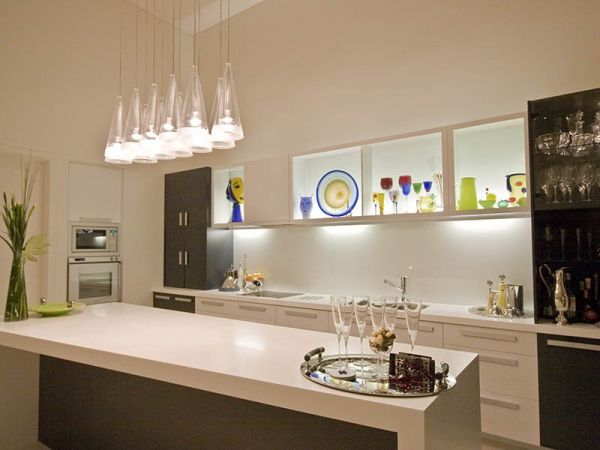 The first objective is to map out the chief areas that need a makeover. Thereafter, take some time to understand the design of your kitchen and accordingly plan changes. Usually, cabinets are installed in the kitchen for a neat look; however, open shelves make the kitchen look more spacious. Then, extract your favourite items and design materials that you see fit for your kitchen. Do not forget to be open with all kinds of elements. A monochrome look is best suited for all types of kitchen. Explore everywhere, from online stores to flea markets, for little objects that can light up your kitchen. Adding an ancient looking chandelier at the centre of kitchen creates an abstract look.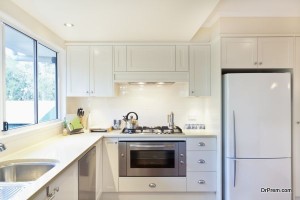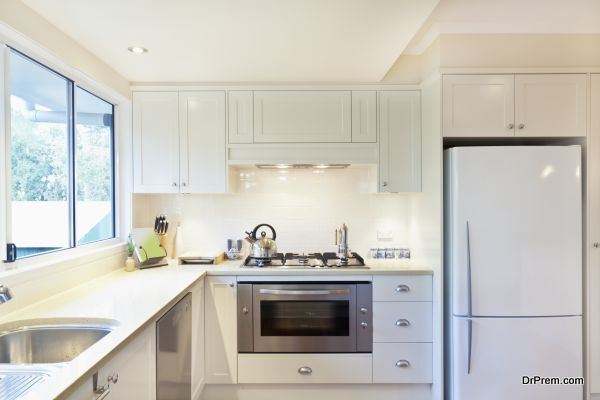 Use economical handicraft items such as ceramic tiles, which have an interesting design, pattern or cut. Moreover, keeping track of upcoming sales would also help you save big bucks. Further, various "do-it-yourself" items can add charm to your kitchen. For instance, unleash your creative side and splurge colours of your choice on the kitchen wall. Here, you need to follow a simple 60-30-10 colour scheme, which includes 60% of the primary colour, 30% of secondary colour and 10% of a complimentary colour such as a subtle detail. We recommend you to use off-whites, yellow, tan or even peach colour. You can also repaint your cabinets yourself, unless it is laminate or melamine.
Opt for chalkboard panels to cover a side of the wall with changing graffiti and daily pointers. This creates a very casual yet artistic look and needs negligent maintenance. Since the sink in the kitchen is almost over-used, a regular upgrade can help to prevent major damage.  Remember to keep the kitchen bright and luminous; a dull kitchen is never the right choice.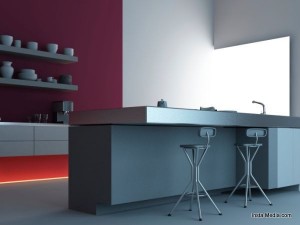 Last but not the least, keep check of leakages and take preventive measures as it has heavy repercussions on not only the wall paint and wood-based cabinetry but also makes the kitchen unhygienic giving rise to fungal growth. Be patient with the makeover process and tackle the project in sections for best results.
Summary:
The kitchen may be deeply giving, but it also calls for constant maintenance. Easy makeovers create a good environment to work, rather cook, in the kitchen.