When planning to make some structural changes in kitchen, consider adding backsplash for getting more luxurious and stylish look. Backsplash can be a great added-effect amongst all those things that you use to decorate your kitchen.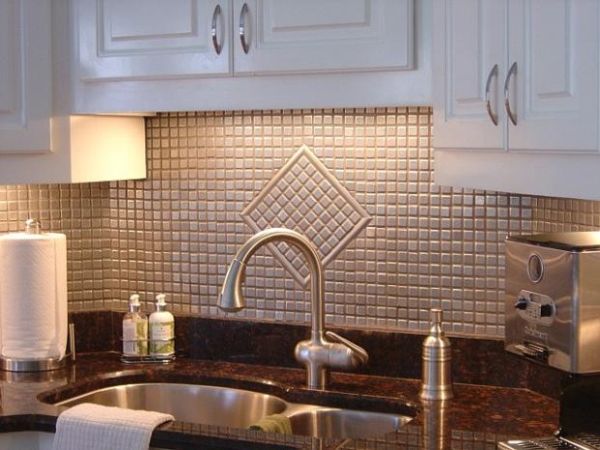 With backsplash in the kitchen, you have a stylish wall. While varieties of backsplash are available, you can choose one of your favorite color and design. Using it on the wall, you can add pleasant and stylish look to your kitchen. Here are few ideas with which you can make your backsplash more luxurious.
No pattern and texture tiles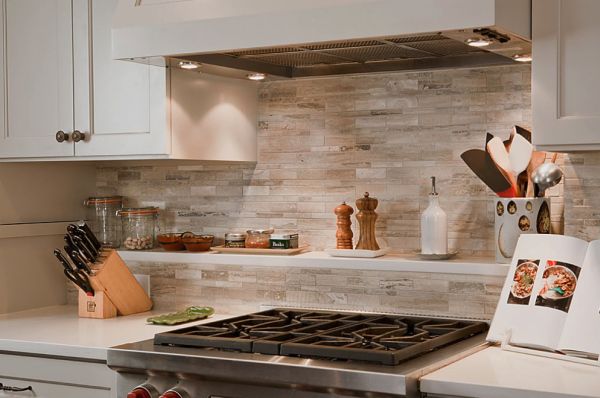 Choosing tiles for your backsplash can make your kitchen look spacious. For people with smaller kitchens, choosing single color backsplash tiles will do. A single colored tile looks even better when it has no pattern and design. For instance, black or brown-colored tiles will look stunning when looking for a single colored tile. Moreover, when you choose dark colored tiles for kitchen's backsplash, pick light colored cabinets. Dark colored walls will give a warm look when you choose light colored cabinets to match with it.
Pillow shaped metal backsplash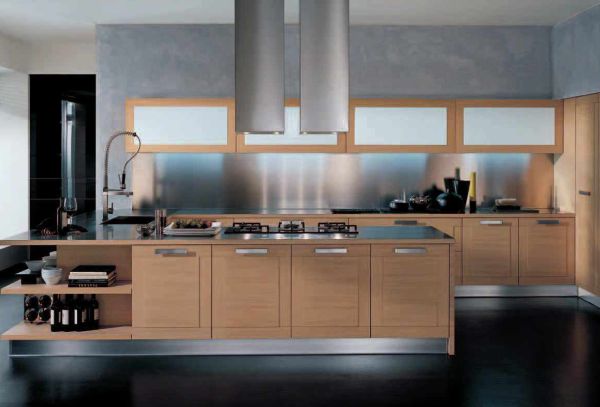 Choosing no color for your backsplash is also a great idea for getting an elegant look for your kitchen. When you are not able to pick your favorite color, then choosing metal pillow shaped backsplash will do. While choosing metal for your kitchen, you can go for different designs. Moreover, some of its design gives a 3D look to the kitchen making it more beautiful and stylish. When in doubt about choosing a color for your backsplash, then picking metal is a good choice.
Stone or concrete backsplash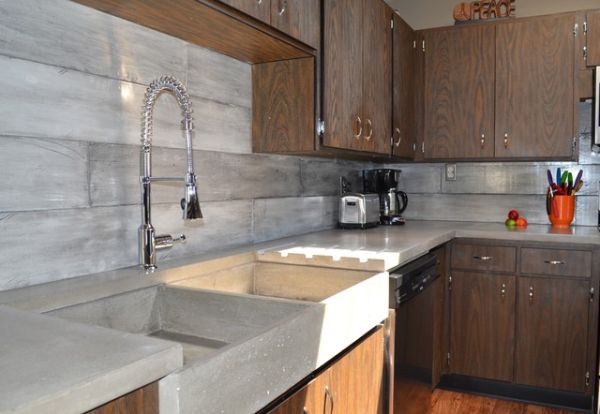 For providing your walls a luxurious look, you can choose stone or concrete backsplash. Being natural, they are easily available, giving your kitchen a natural look. While choosing stone backsplash, you can consider choosing different colored stones. Moreover, round stones look stylish and elegant. In addition, if you are going for concrete walls, you can combine them with bricks for a better look.
Glass backsplash for lighter look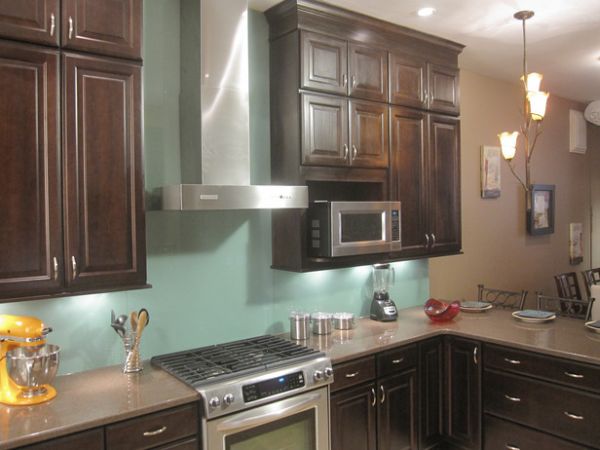 Glass backsplash provides you kitchen a lighter and brighter look. When you feel that wood or any other material is too heavy for your kitchen, then you can choose glass for making lighter backsplash. Moreover, you can choose your favorite colored glass for making your backsplash.
Summary
While kitchen is one of the most important parts of home, maintaining it is essential. Like cabinets, doors, walls, windows, and wall color adds beauty to the kitchen, similarly a good backsplash will also make your kitchen more beautiful. Moreover, it will save the wall form getting dirty while washing utensils, thus giving you a cleaner and stylish way to safeguard your walls.