Colors have a marked affect on the perception and mood of a person. Red is often associated with kitchens as the color that promotes appetite. Several food brands use red in their marketing and appearance to capitalize on the effects of the color. Since it offers a variety of shades, you can play with the color to create a kitchen that not only looks elegant, but can also help you whip up a great appetite.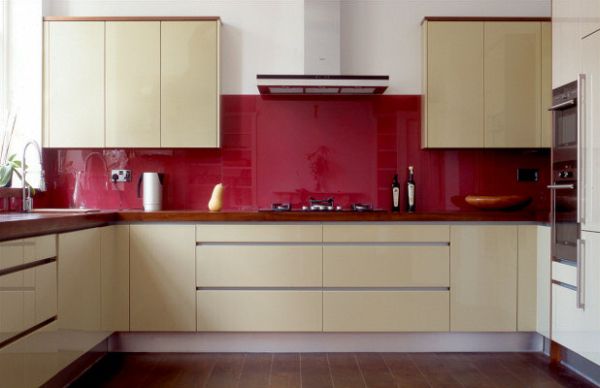 Red makes kitchen looks classy and stylish. If you are thinking of giving a makeover to your kitchen, consider painting it a color as energetic as red. That will not just give it a great look, but also make it an excellent center for your home. Here are a few ideas you can employ to make the best use of red in your kitchen.
Paint walls red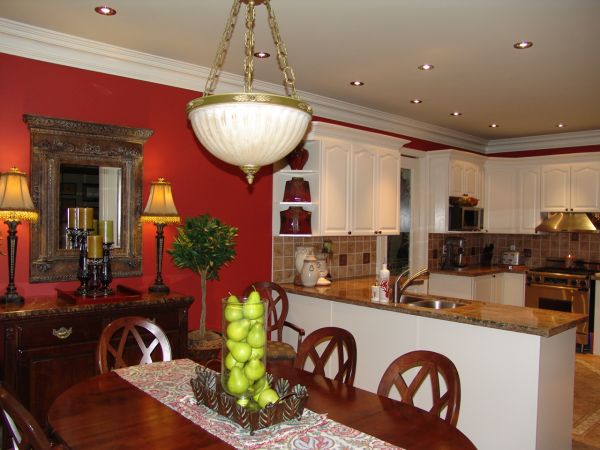 Red is a color of love and joy, and with it comes an environment charged with happiness. Play your cards right, and you could make a kitchen painted red appear elegant and stylish in the contemporary sense. According to Feng Shui, red color brings good luck to the house and richness to the walls. So you've got the color of the walls going for you, but it is equally important that the furniture and appliances in the kitchen not be at odds with the walls. Combine your red painted walls with beige furniture for a killer combo.
Kitchen decorated with red glass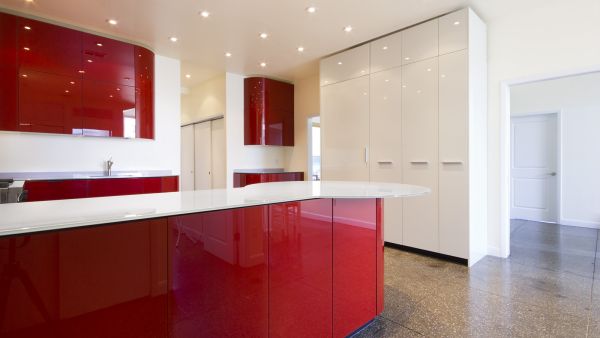 Bringing red to cooking area is possible by using red glass in the kitchen. Using red wall art made of glass, or doors of the cabinets can add to décor of the kitchen. You could use chairs with a back of red glass in a combo with white. Red blends well with most colors, so you could try more color combinations for a better look to your kitchen.
Dazzling red flooring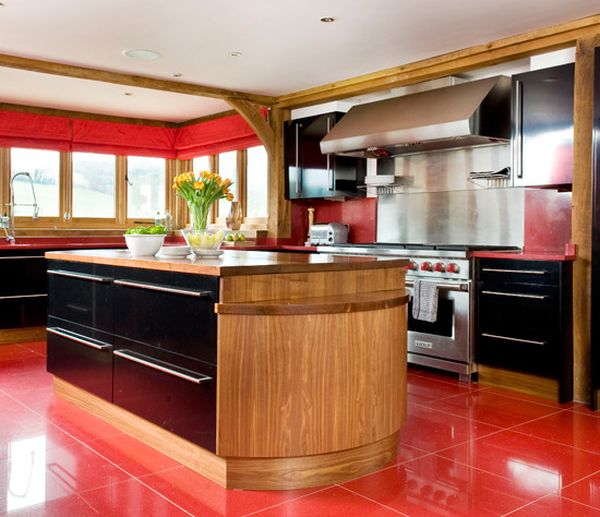 A kitchen becomes a hot spot with dazzling red flooring. One can also add some design and patterns on red color floor to make it more attractive. Red flooring looks great with white furniture. Laminating this flooring will make it more elegant giving it a classy and glossy look.
Summary
Red is a bold and beautiful color perfect for kitchen as it increases the appetite and makes environment of cooking area. If you are planning to repaint your kitchen with some bold color, red is excellent color to add elegance to your place.