Basic needs of man are food, shelter and clothing. When a man starts a new life altogether one thing that troubles and concerns him is food. Till the time they are staying with their parents or with their friends, kitchen is one place that they take for granted. Once they have to live on their own they realize the significance of it. They realize how much efforts go into it. From the basic things like the dishes and bowls to all the latest kitchen appliances, thinking of each and every aspect is necessary. You just cannot go in a store having stock of kitchen appliances and start picking up appliances for your kitchen!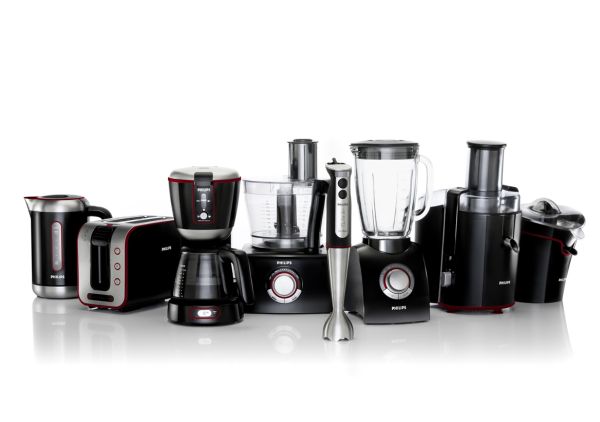 Below are a few things that should be remembered and thought about before you start making purchases for your new kitchen.
1. Checking the space:
Before you hop into a kitchen appliances showroom, examine your kitchen very thoroughly. Check how much of free space you are having in your kitchen. If you are having some kitchen essentials before hand, put them in place and then check the free space. By doing this you will be able to know the capacity of your kitchen and will bring things in the kitchen accordingly and hence bring only those things which can be accommodated in your kitchen space.
2. The color factor:
Most of us have a possibility to lay our hands on black colored appliances. This can pose a problem if you want your kitchen in your favorite color. To avoid this problem you have to firmly decide the color you want to see your kitchen in. Finding appliances in that color will not be an issue as they are easily available.
3. Quality matters:
Do not settle in for appliances which are cheaper. Such cheap appliances tend to get worn out in short span of time. Also they tend to increase the cost too as maintenance charges. Hence, it is better to invest in reasonable appliances as they work for a longer time. Good quality appliances come with warranty and hence can be repaired without shelling out those extra bucks from your pocket as the defective appliance can be replaced by the company.
4. Choosing appliances according to the cooking needs:
You may be interested in hard core cooking and hence want appliances that will suit your needs. Hard core cooking requires a range of kitchen appliances. People who are into hard core cooking might need an oven which has pre set option, and which bakes, grills, warms up the food, etc. For those who are bachelor and do not cook much might just need a microwave that will just warm up food for them, but a refrigerator of high quality that will store their food well. Hence, purchase of appliances differ according to the needs of the person using the kitchen.
5. Choose refrigerators, ovens, dishwasher wisely:
Most homes come with kitchen that are already furnished with refrigerator, stoves, microwaves etc. You can use them or can bring new ones as per your requirement.
a. If you are looking to purchase new refrigerator, choose mostly the ones which have double doors rather than the standard ones with freezer at the top, etc. Also you can go in for those that have cold water and ice dispenser outside it. You can also purchase refrigerator that come in smaller size, which can be used in offices or dorm rooms, etc.
b. Dishwashers are mostly available at a standard height of 34″ height. People face a lot of trouble because of this standard height. People having a considerable height get backache problems as they have to bend for using it. They can go in for dishwashers that are more in height.
c. Stoves form an integral part of kitchen. Variety of stoves have come up in the market which are very convenient to use. Stove having knobs in front of them helps prevent the person from burning themselves. You can also go in for ceramic stoves that have a very flat and smooth surface. Cooking on these ceramic stoves is very convenient as you have to just slide the vessels from one place to another. Also they are very easy to clean.
d. Ovens also have to be selected very carefully, accordingly to the space in the kitchen. You can choose to go in for ovens that have doors which can be pulled down or the ones that can be swung from left to right.
Whatever appliances you choose for your dream kitchen, see that the goods you buy are of very high quality. Also take good care of them as electronic machines tend to wear and tear, require maintenance, and up gradation if not taken care properly.