Over the years, kitchen has become an integral part of our homes. So, styling and most importantly the right floor plan is essential for a perfect kitchen design. Pay attention to the kitchen layout, as it has to be according to your lifestyle and family's daily work routine. From size and shape to where you want your kitchen to be located, everything needs to be taken care of.
Here are some effective tips to consider while choosing a perfect kitchen floor plan.
Open floor kitchen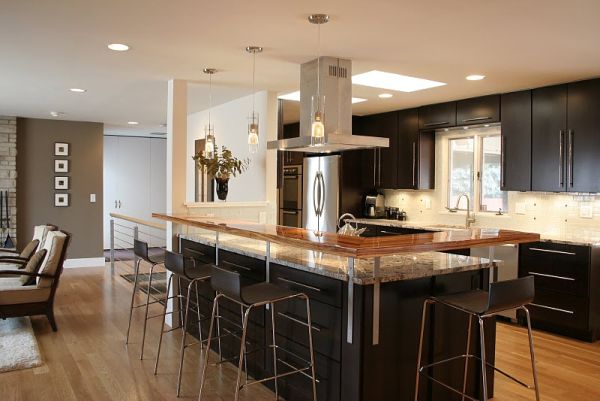 The biggest advantage of an open floor kitchen is that you have more space for cooking and interacting with your family while preparing the meal. Even during home parties, it's easier to pass food and be part of the social gatherings even when you're cooking. Another advantage of open floor kitchen is that you can install a space-saving cooking island and maximize given space for extra seating or dining.
Closed kitchen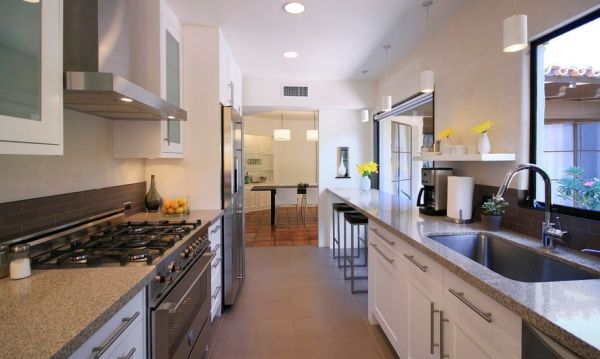 Although people nowadays prefer open floor kitchen designs, but there are few homeowners who still like the traditional idea of closed kitchens. Such kitchen designs are suitable for people who like privacy and want to separate their dining experience from other areas of the house. Another advantage of closed kitchen design is that it helps in keeping unwanted cooking odor away from your living area, where you welcome your guests. Moreover, you also get a separate storage space for your utensils and other kitchen appliances.
Gallery Kitchen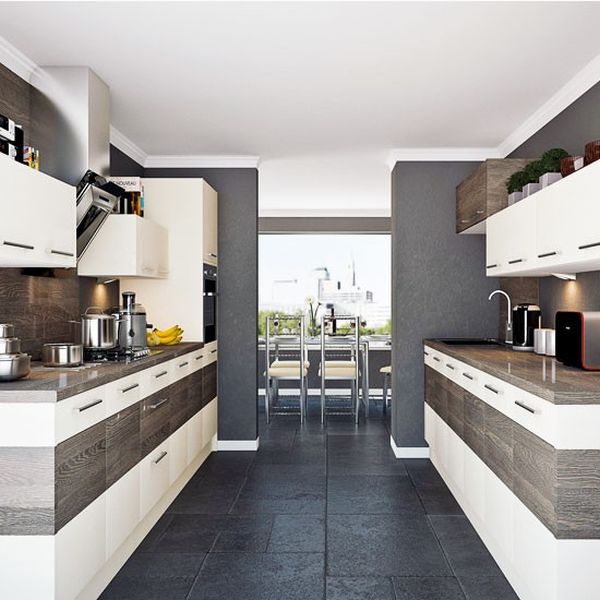 For smaller homes, this kitchen layout is the best. It has a narrow kitchen design with cabinets on opposite walls. It may be quite efficient to utilize the given space, but somewhat congested to work and move while cooking. This configuration doesn't leave much space for your family members or friends to join you while you're busy preparing meals. Another important thing to consider in this sort of layout is that you must be care while organizing your kitchen appliances, as these objects must not be a hindrance to your cooking activity.
U-Shaped Kitchen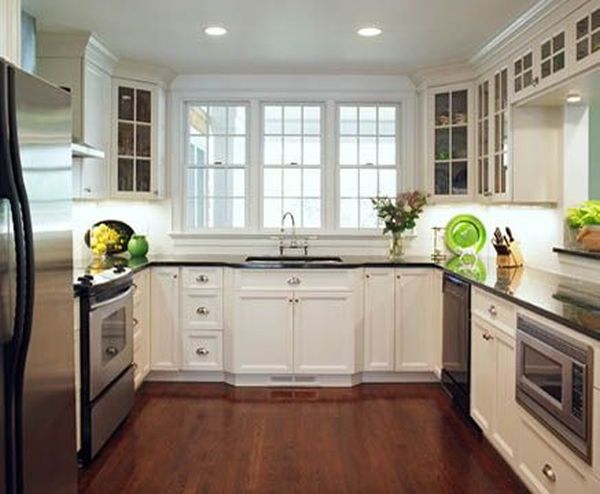 The U-shaped kitchen is best for a large home, U-shaped kitchen needs a lot of space, probably 8 by 8 feet. The best way to make use of this arrangement is to open one side of the U and add seating for your family at the other end. This will open up the space for cooking as well as for small family gatherings. Also, try to keep appliances at one end of the U-shape, so that your way is not obstructed when you're quickly entering or leaving the kitchen
L-Shaped Kitchen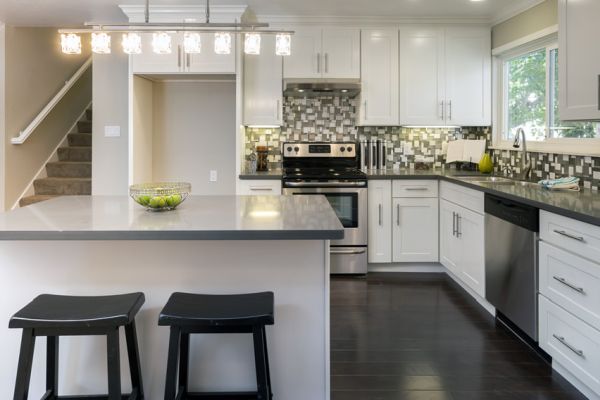 If you're a sort of socialite and friends often visit your place, then you must consider L-shaped kitchen layout. This design makes goo use of available space and quite easier to work in. Try to place appliances in mid-section of the L-shape, and also keep them at a distance away from your cooking area. The appliances in the kitchen must not obstruct your daily cooking tasks.
Kitchen Island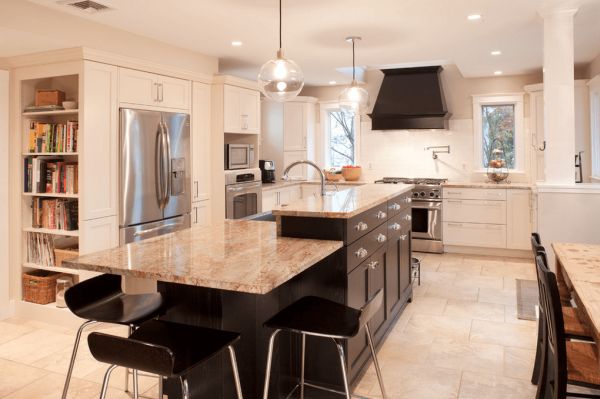 As mentioned before, kitchen islands are suitable for open floor kitchen designs, and also for small homes. There are a wide variety of kitchen islands in different styles to suit your interior.  on the market. Besides open floor kitchens, this unit can be placed into any of the above mentioned kitchen floor plans for the ease of cooking. However, for the functional cooking island, there must be at least 42-inches of aisle space around the island. Moreover, this same unit can also double up as your dining table.
For choosing the perfect kitchen floor plan, it is best to depend on the available space, efficiency, and your daily routine.