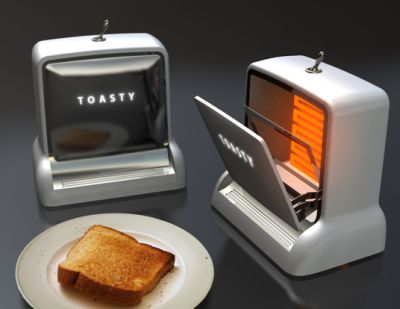 It won't be an exaggeration to say that toaster is one kitchen gadget which has undergone a great deal of experiment when it comes to its look and appearance. Every second day, there comes a newer version of this gadget.
The latest in the queue being: The Toasty. This one is a single Single Serving Toaster, which takes its inspiration from your old cassette-recorder as the place you load your toast in it is designed as the cassette-deck.
Taking you back into the 80's era, this wonder designed by Arthur Wu, will be an accessory from the past in your modern day kitchen.
Via: YankoDesign