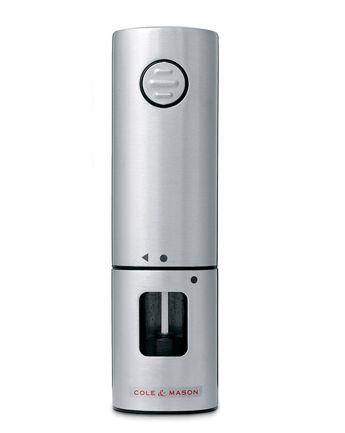 Cole and Manson an automatic salt and pepper grinder. Cole and Manson salt and pepper grinder will ease your work and you'll relish freshly grinded pepper and salt in your daily recipes. Spices are used mainly to flavor your dishes. Spices have medicinal values too.
Elegant looking stainless steel grinder incorporates ceramic mechanism for grinding along with mini light right at the bottom about few inches above. This light illuminates the area below the mill which is a handy tool for evening grilling.
Use is very simple single press of the button immediately grinds the ingredients.
Features
Window used to display the contents
Six AAA batteries
7 inch of height
Item # 21122
Just for $ 54.99
Via: Chefscatalog