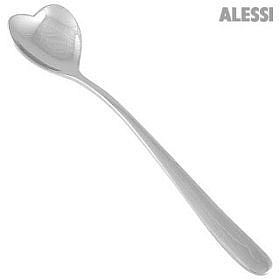 I love ice cream and with this attractive Heart Shaped Spoon who would not fall in love with it. Imagine you and your beloved are having candle light dinner and ice cream served with these romantic heart shaped spoons… O how romantic it is to think.

Why to move out, you can fill romance at your home with these stunning ice cream spoons. They are available in set of four for $39.90 from Amazon.com. It is an Italy made product and metal used is stainless steel.
You can also gift it to someone with whom you would love to have ice-cream.
What are you thinking for… refresh your love. However, I am going for another ice cream bowl.