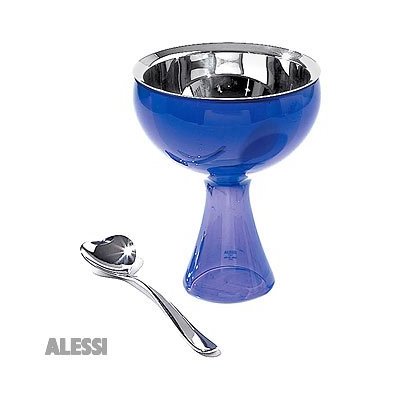 I would call the adjoining picture a mini ice-cream tub rather than callin it an ice-cream cup. Alessi Big Love Ice Cream Cup and Spoon Blue is adesign from Miriam Mirri, 2002 and it comes in a set of other colors, with a size of 4 3/4″W x 6″H and this is made in Italy. The cup's functionaliy lies in the fact
that the stainlss steel bowl inside is removable and washable.
Rest all about this Ice Cream cup is that it would add style to your crockery collection at $60 only.